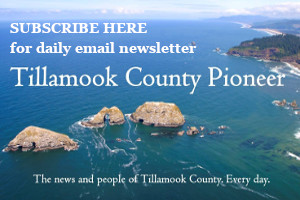 The North Coast Symphonic Band concludes its 42nd season with a concert titled "From Sea to Shining Sea" at 7 PM on Sunday, July 3, 2022 at the Liberty Theater in Astoria. Brett Paschal of Portland, Oregon, will serve as guest conductor.
The concert features an exciting mix of American favorites, including several marches, a Broadway medley, American Riversongs, Bugler's Holiday featuring the trumpet section, and more. The traditional Armed Forces medley will also be performed and a rousing rendition of Stars and Stripes Forever. The MC for the evening will be Brian Bergman.
Brett Paschal is director of bands at Lewis and Clark College in Portland, Oregon, where he is also the percussion instructor. He is the drummer for the popular group, "Three Leg Torso."
The July 3rd concert will be free to the public, but donations are gratefully accepted. The Liberty is located on the corner of 12th and Commercial Street in Astoria. Doors open at 6 PM for concessions and the concert starts at 7 PM. Please check the Liberty website for current COVID requirements.