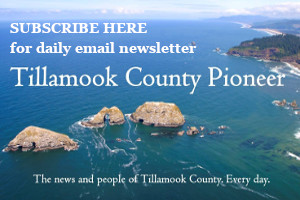 EDITOR'S NOTE: The demands on our local food banks and food pantries will likely come over the next few weeks; the best way to help is with monetary donations; we've also included the link for the Oregon Food Banks online donations. Food donations now have to be quarantined and undergo disinfecting and sanitizing which takes more volunteer time.
Dear Community,
The North County Food Bank has provided food to our community for 25 years with an aim to eliminate hunger from North Tillamook County. Clients range from babies to seniors with many under the age of 18.
The Covid-19 virus may make things worse as jobs are cut back and school lunches are not provided. We believe that no one should have to go to bed hungry. We are here to help – no one is turned away. We distribute food on Tuesdays between 1 and 3 pm at 278 Rowe Street in Wheeler.
For those who don't need food, your financial support would mean a lot. Financial donations enable us to purchase wholesome food at wholesale prices from the Oregon Food Bank and local grocers. The best way to help is to send a check to North County Food Bank, P.O. Box 162, Wheeler, Oregon 97147. We are a 501c3 not-for-profit operated by volunteers. We will send you a donation acknowledgement for your tax records.
Sincerely, the North County Food Bank Board of Directors: Tom Ayres President, Blaine Bocarde, Dave Flemming, Joan'e Kyote, Jackie McCrady Vice President, Dave Oman Secretary, Mark Roberts Treasurer, Holly Smith, Bill Wright
Online donations at www.oregonfoodbank.org