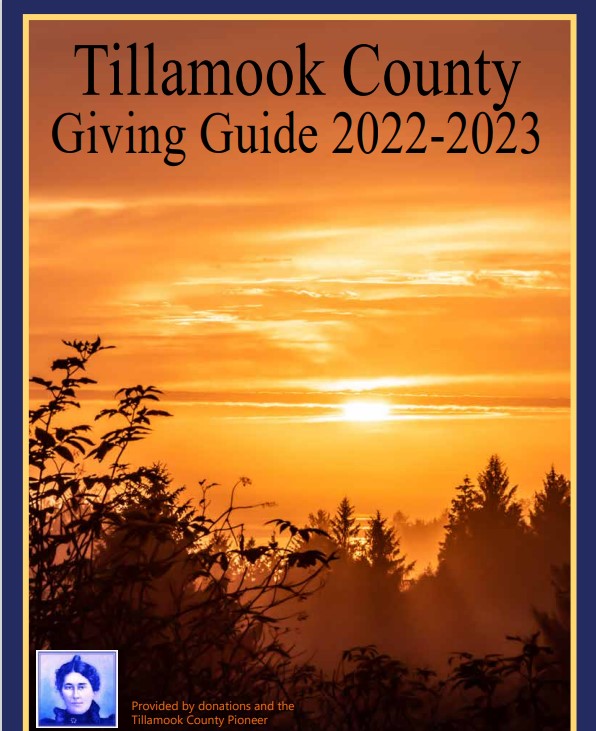 By Laura Swanson
Outrage. Disbelief. Fear for my family and friends in the vulnerable populations with the thousands, yes thousands, of people that are pouring into Tillamook County as I write this.
Look at these photos of traffic jams and overflowing parking lots – from Oswald West in the North to Cape Kiwanda and Pacific City in the south. Obviously, the masses didn't get the message, or just chose to ignore it, and endanger our local residents. Either way, it's disgusting and shows a complete lack of concern or care for the health of our communities.
I've been on the fence, knowing the impacts a complete shut down would have, but also wanting to keep our communities healthy and safe. As many have said, the health of our citizens is more important than the economy – the economy will recover, the potential of losing loved ones to a preventable pandemic because hoards of tourists brought it here … this is unacceptable.
Always the optimist, I was HOPING that they would listen. I didn't sleep last night, thinking about the situation and again hoping that we would continue to see little traffic. Then I started seeing the images – first my friend Larry posted this image with the eery COVID-19 message sign.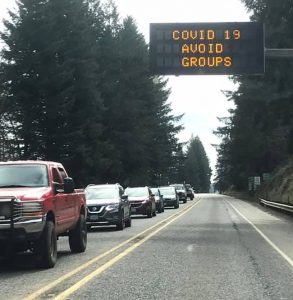 Then I see this message from Pelican Brewing, and an image of the Cape Kiwanda parking lot.
Local businesses are doing their part – From Pelican Brewing UDPATE 3/21/20
Hello Pelican Friends,
Based upon the most recent information, we believe the right thing to do is to close all Pelican Brewing locations immediately to help control the spread of COVID-19 and protect our employees, our community, and the greater good. If everyone does their part, this will be more likely to be short-lived and that is the reason we've made this decision—we want to be part of the solution.
Pelican Brewing– Pacific City is open for delivery until 8:00 pm today.
We appreciate your support and understanding during this time and look forward to serving you again soon.
See you soon, Pelican Brewing Company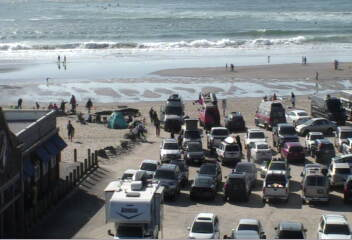 And, here is the Highway 26/6 divide at 1 pm today: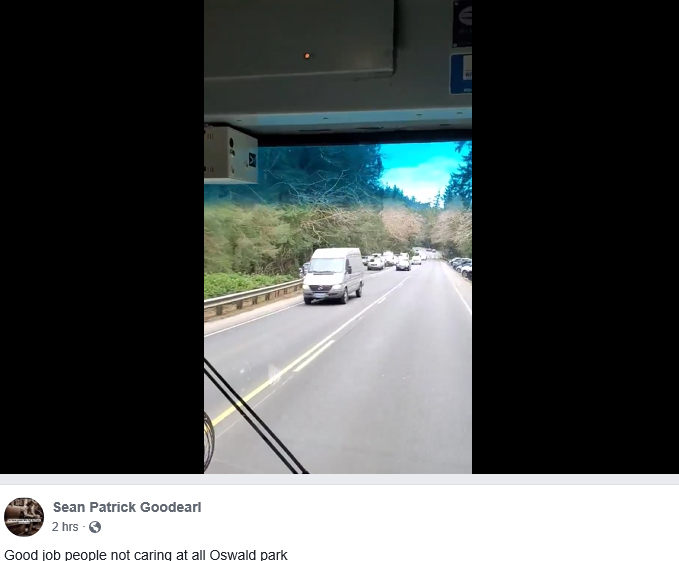 The locals are not being silent – If you are vacationing here on the North Oregon Coast right now, we have one message for you – GO HOME! Come back after the pandemic. Do you realize how much you are endangering our community? Our small urgent care facilities and hospitals are not equipped to handle our normal population. Please – Go Home, so we can stay healthy.
LOCAL RESIDENTS – There are Tillamook County COVID19 Volunteer Groups standing ready to help.
Here are the links to the Forms:
Volunteer Form – https://www.surveymonkey.com/r/HHJ52CW
Request Needs Form – https://www.surveymonkey.com/r/HHTM5ZH
The volunteer group will be EMAIL based with notifications to the volunteers that "sign-up" with these forms.
And the Facebook group is – https://www.facebook.com/groups/covid19volunteers/