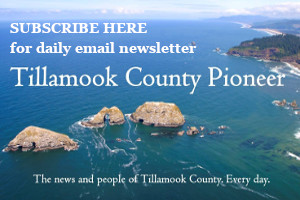 From Mike Cafferata, Forest Grove District Forester, Oregon Department of Forestry – July 7, 2021:
We are looking at the weather and the fire danger and are choosing to keep everything as it is for now. For industrial operations, IFPL 1 along the coast in the NW-1 weather zone, and IFPL 2 in inland zones of NW-2 and NW-3. For the public, Moderate along the coast in NW-1, and High in zones NW-2 and NW-3. Maps and details can be found here (https://www.oregon.gov/odf/fire/pages/restrictions.aspx) if you click on the "Check fire restrictions" area for either public or industrial.
We do have a deep marine layer today and expect this again tomorrow before returning to a very dry air mass over the weekend. The forest remains very dry.
Tillamook State Forest Fire – Over the 4th of July weekend we had low fire activity, except we have one difficult fire on the Tillamook State Forest on a very steep SW slope, named the Game Hog Creek Fire This fire is about 6 acres and we are working to find safe ways to complete mop-up. We did use a helicopter Sunday to hold it in check until we could finish fire line construction.
Statewide fire activity has been heavy. Team 3 is out at the Lewis Rock Fire near Mitchell, and there are many lightning fires that are still active. La Grande got more lightning this morning.