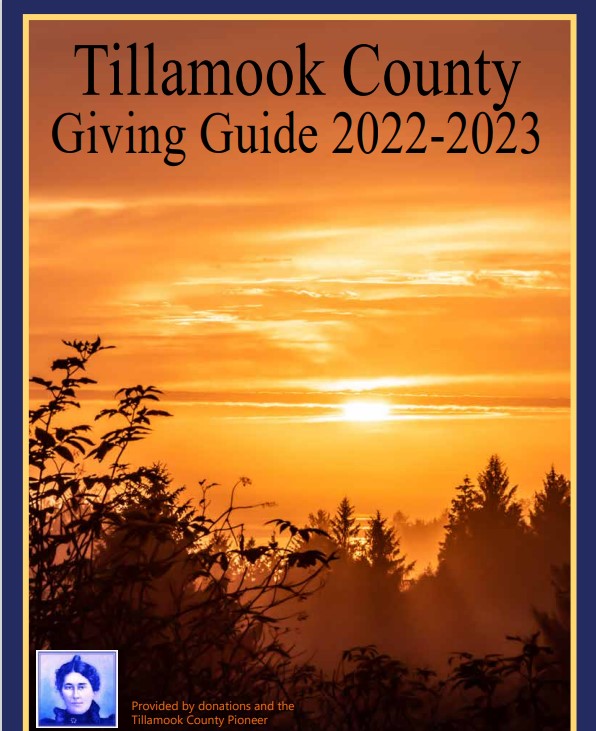 Dal Henry Carver was born in Bay City, Oregon on November 29, 1956, to Donna Rowe Carver and Dallas Carver.  He grew up attending Tillamook schools, graduating in 1975 from Tillamook High School.
Dal had a precocious smile and a sweet, generous heart.  He was exceptionally bright, witty, and a little mischievous.  One of his teachers told his mother that "Dal will either grow up to be President or blow up the school!"  In family photos, Dal was notorious for making silly faces and making everyone laugh.
It was obvious early on that Dal had a rare musical gift.  A child prodigy, he taught himself to play the piano by ear and spent many hours teaching himself music theory.
In high school he began composing music and charting arrangements for the band and choir and was hired to manuscript original music for local musicians.  In addition to piano, he played every brass instrument other than the French horn.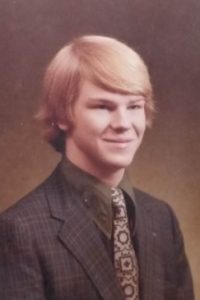 Dal was a popular student, due to his outgoing nature, clever sense of humor, natural leadership abilities, and his kindness.  He participated in athletics, chess, theater, speech and debate, and was a journalist and artist for the school newspaper.  He was Vice President of the THS Student Council, the Cowapa League Council, and Student Action in Education, and was President of Band.  He was in the National Honor Society, and Modern Music Masters, and his senior year, was one of two THS students to be named a National Merit semi-finalist.  He won many awards throughout his school career.  He spent summers working on farms and at the drive-in movie theater.  In the summer before his senior year, he was hired as a substitute tuba player for Al Schwend and the Polkatones.
After graduating Tillamook High School with honors, Dal attended Eastern Oregon University for one year, then attended Southern Oregon University in Ashland, Oregon.
It is no exaggeration to say that Dal was a musical genius.  He didn't read piano music but had an astounding musical ear and could play music with anyone, in nearly any genre.  He quickly established himself as a beloved figure in the Southern Oregon musical community.  He played in many local bands, as well as being the pianist for the piano bar at Jazmin's and the Mark Anthony Hotel in Ashland.  He played with musicians from all over and made lifelong friends wherever he went.
In 1983, while at lunch with his sister at the Vintage Inn in Ashland, he met Renee Rickert, the love of his life.  He asked his sister to please introduce him to her beautiful friend, who was cooking at the restaurant, and the rest was history.
Dal and Renee made their home in Ashland and married on September 12, 1987.  They later moved to Portland where Dal used his expertise in sound systems and electronics to start a business, Carver's Home Theater and Sound, installing custom home entertainment systems.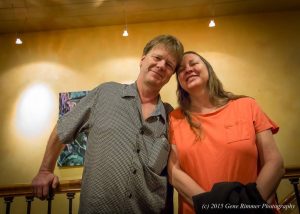 In 1999, Dal and Renee returned to Ashland, where they combined Dal's business acumen, and Renee's impressive chef skills, and opened the Wild Goose Café.  The restaurant quickly developed a loyal family of followers and is known as "the Goose."  It is a welcoming haven for an eclectic mix of musicians and lively events.  Dal supported local artists by displaying and selling their paintings in the restaurant.
In 2005, they opened the Avalon in Talent, and created a lively and popular Rogue Valley jazz venue.  The Avalon remained open for five years, and grew Dal's close-knit community of musicians and artists.
Dal was a lifelong learner and was knowledgeable on almost any subject, making him a fascinating conversationalist.  He enjoyed a running and friendly Wordle competition with several friends.  He loved word games, knew hundreds of jokes, and was hilarious and fun to be around.
It's a testament to Dal's gentle character that, despite his impressive intellect and many talents, his legacy is his kindness.  His enduring gift of generosity, wisdom and goodness impacted everyone he met.  He unhesitatingly supported others, quietly and humbly.  He could relate to anyone and enjoyed friendships with multitudes of people from all walks of life.  He always had a witty joke or funny story, a listening ear, and a comforting shoulder.  He was a nurturer of souls and universally adored.
Dal passed away suddenly on Saturday May 6th at his home in Ashland despite heroic efforts to keep him with us. It was his time even though we weren't ready to let him go.
He was preceded in death by his parents, a brother, Steven Rowe Spaur, and a sister, Karen Smith.
Dal is survived by his wife Renee Rickert Carver; sisters Lynda Jordan, Marylin Brewer, Molly Hood, and Romy Carver; and too many nieces, great-nieces, nephews, and great-nephews to list.  He also leaves behind a giant tribe of people whose lives were forever changed by having known him.  He would be stunned by the size of his fan club.
Arrangements are in care of Litwiller-Simonsen Funeral Home, and a Celebration of Life will be held for Dal on Monday, June 12th, at 6pm at the Ashland Elks Lodge at 255 E. Main Street in Ashland.
In lieu of flowers, donations may be made to the newly established Dal Carver Memorial Scholarship, which will help aspiring band students at Tillamook High School, his alma mater, to achieve higher education: https://square.link/u/rSrB0O2P.
In memory of Dal, please listen to a song that makes you smile today and do something kind for someone.
Here is an article from the local Ashland News about the impact of Dal Carver and the Wild Goose.
https://ashland.news/wild-goose-owner-dal-carver-65-died-saturday/