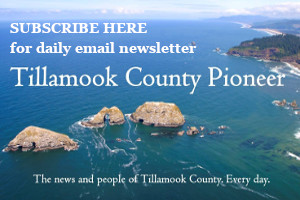 In Loving Memory of David Lawrence Vandecoevering
David Lawrence Vandecoevering was born May 23, 1955 in Silverton, Oregon to Larry and Lorraine (Kottre) Vandecoevering and passed away in Garibaldi on February 25, 2019. David is survived by his loving wife, Denise (Daniel) Vandecoevering; children Cody (Deavan) and Chellisa "Sissy" (Beau); grandchildren Braden and Wyatt; mother Lorraine Vandecoevering; siblings Linda (Mike), Beverly (Larry), Mary (Jim), Teresa (Terry), Tony (Irene) and Margy (David); Daniel family sisters and brothers-in-law; numerous nieces and nephews; and his beloved fishing community.
A memorial service will be held on March 9, 2019 at 11:00am at Sacred Heart Catholic Church, Tillamook, Oregon with a reception following at the Kilchis Grange Hall located at 5755 Alderbrook Road, Tillamook, Oregon.