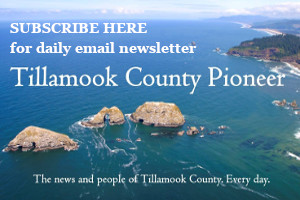 Duane Edgar Stephens passed away on Sunday March 20th, 2022 at the age of 69.  He was born in Astoria, Oregon and was the first-born child to Charles Edgar Stephens and Lorraine Katherine Luthe.
Duane was raised in the Nehalem Valley, on the family dairy farm, near Mohler, Oregon.  He attended Nehalem Elementary and graduated from Neah-Kah-Nie High School in 1971.
During his lifetime Duane spent many years as a Traveling Salesman for Wallace and K&S Paint Sundries Enterprises.  He was a well-known fishing guide on the Nehalem River and was currently self-employed as the owner of Stephens Painting Co.
His immediate family consists of his wife of 43 years, Debra Smith Stephens, and their daughter Abby Lorraine Stephens.  Surviving family members include brothers Darryl and Gilbert Stephens and sister Victoria.  Also half siblings Charles (Skeeter) and Kaylene Carder.
Charles, Lorraine, and step father Norman all proceeded him in death.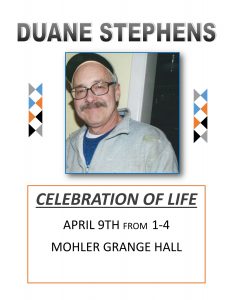 A celebration of life will be held at the White Clover Grange, 36535, Highway 53, Mohler on Saturday April 9, 2022 from 1 to 4 pm.
The family requests that donations be made to Fulcrum Community Resources to be used for local suicide awareness/prevention, support for survivors of suicide.
Checks can be mailed to:
Fulcrum Community Resources
P.O. Box 136
Nehalem OR 97131
Please note on check for "Duane Stephens Memorial"
Or, donations in Duane's memory may be made to: "Elevate Him" Suicide Prevention, 232 NE Lincoln St. Suite J, Hillsboro, Oregon 97124
Everyone should know that there is hope and there is help.