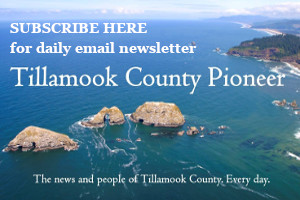 "Just tell them I am out of town." These are the words Gary told his family for years to use as his death notice. A generous, humble, and private man, Gary wanted no celebrations of life or memorial services.
Born on November 22, 1949, in Hollidaysburg, Pennsylvania to Esther Jane and Donald Eugene Albright, Gary was the oldest son of six children. An adventurous child, he was always looking for treasures, a habit he retained all his life. Gary loved to travel and found opals in Australia, survived an earthquake in Nicaragua, and went to Kosovo to help rebuild after the war. He traveled to the UK, Ireland, France, Niger, Guatemala, Honduras, and Morocco and canoed many times in Canada.
Gary met his wife Carla at Indiana University of Pennsylvania in 1969, where he was majoring in Accounting. In 1970, he followed a family tradition of enlisting in the U.S. Marine Corps and trained at bases in Parris Island, Camp Lejune and Camp Pendelton. Between boot camp and deployment, Gary and Carla were married on August 8, 1970. Although he never saw active combat during the Viet Nam War, he was deployed to the South China Sea and Okinawa awaiting action. After returning from the Marines, Gary finished his BA in Accounting at Robert Morris College in Pittsburgh, PA and then received his Master's Degree in Public and International Affairs from the University of Pittsburgh. He was employed with the U.S. Department of Housing and Urban Development auditing team from 1974 until his early retirement in 1996, where he finished his career as HUD's District Inspector General for the Pacific in San Francisco.
When Gary's son moved to Portland in 2000, Gary and Carla followed a year later, choosing to live in Rockaway Beach, Tillamook County. Gary served on a number of local non-profit boards and was the driving force for the creation and development of Kilchis Point Reserve in Bay City. He was instrumental in supplying clean water to the Watseco-Barview Water District and in bringing Helping Hands Reentry Outreach Center to Tillamook County.
Gary had a long life as a volunteer, starting with his days in college as a Big Brother and continuing as a mentor to young people while director at the Tillamook County Pioneer Museum from 2009 to 2020, a smart reader, and more recently as a tutor and adjunct professor of Political Science at Tillamook Bay Community College. He affected the lives of many of the youth in the county.
Gary passed peacefully in his sleep in the early morning of November 3, after more than a decade of heart-related issues. He was preceded in death by his parents and an assortment of beloved dogs. He is survived by his wife of 53 years, Carla Curry Albright, and his son Warren Eugene Albright, daughter-in-love Rebecca Williams Albright, and grandchildren Daisy Elizabeth and Charles Eugene. He is also survived by his siblings, Karen Longenecker (Herb), Lynn Albright, James (Cindy), David, and Daniel (Melanie) Albright. He will be greatly missed not only by his family and his treasured dog Emily, but also by his many friends, his students, and the Tillamook County community where he played such a big part.
The family asks you to remember and honor Gary in your own way. Memorial donations may be made to the TBCC Foundation, re: scholarships/In memory of Gary Albright, mailing Address: 4301 Third Street, Tillamook, OR 97141, or to the Bay City Arts Center, PO Box 3124, Bay City, OR 97107.