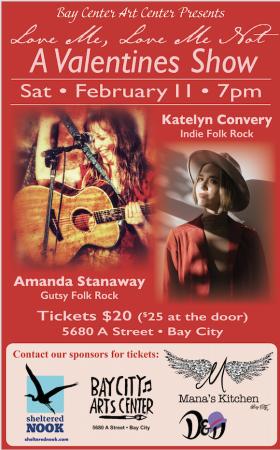 GORDON THOMPSON POOLE
Gordon Thompson Poole of Lake Oswego, son of Nellie [Thompson] and Kenneth Poole, was born on March 20, 1926 in Portland and passed away on May 21, 2021 having already celebrated his 95th birthday.
Gord attended Duniway grade school in Eastmoreland and in 1942 moved to Tillamook where his father Ken Clifford Poole owned and operated a dairy. Gord attended Wilson Junior High School and graduated from Tillamook High School. During these years he worked at Pooles Dairy bottling milk and delivering glass milk bottles door-to-door. Pooles Dairy was the only dairy in the area that made ice cream so on occasion Gord would deliver ice cream to the merchants as far south as Taft in Lincoln City. Pooles Dairy sold in 1949 to the Tillamook County Creamery and the co-op has continued to make some of the best ice cream on the market.
Gord was active in Troop 236 Boy Scouts of America where he earned the highest honor that of Eagle Scout. He attended summer camp at Camp Buchanan as well as Meriwether.
Shortly after graduating from high school in 1944 Gord enlisted in the Navy following in his father's footsteps who, had served in the Navy during World War I.
Ultimately Gord was assigned as Ship's Company on the USS Jerauld (APA-174) where he saw action in a battle by the Island of Ulithi— the last major battle prior to the bombing of Hiroshima and Nagasaki that ended the war.
Gord's Battle Station was on one of the Big Guns and although many of the U.S. fleet were hit and sunk, several by Jap Kamikazes, his ship came through undamaged. Shortly there after his crew went ashore in Guam where Gord surprisingly met Rudy Fenk— an old friend from Tillamook.
After the war in the fall of 1946, Gord and his younger brother Norm registered at Oregon State College following a course set by their parents after World War I.
Gord received a Bachelor of Science degree in Business Administration and Dairy Manufacturing with the NIFTY FIFTY graduating class of 1950.
Shortly after graduating Gord with his brother Norm and two other Delta Tau Delta Fraternity brothers, Les Hammar of Tillamook and Ted Hal Carlson of Corvallis, made a trip to Europe where they stayed in youth hostels all over Western Europe. In Oslo, Norway they met up with B. Mary Paget, a classmate at OSC who at the time was a ski instructor for the children at the U.S. Embassy.
One of the Tillamook High School's finest ever schoolteachers Ida [Meling] Boquist had family still living in Haugesan, Norway so the American visitors received royal treatment there.
Upon their return to the U.S. Gord entered the workforce, ultimately the dairy industry where he was a salesman for Kieckhefer Container Company (the largest manufacturer of Pure-Pak paper milk cartons) and after the merger with Weyerhaeuser.
Gord had decided that he didn't want to leave Portland so when Weyerhaeuser offered a promotion in Salt Lake he quit and spent the rest of his time working for smaller local companies but always in the dairy manufacturing business. One of his best customers was the Tillamook County Creamery (the largest co-op in the State of Oregon) where two of his good friends from school, Pete Sutton the General Manager and Rudy Fenk the President, controlled the operation.
Gord always attended the local Dairy Manufacturing Conventions and even some out of state. After one convention that he attended in Atlantic City he decided to take a circuitous route home so he booked passage on the Grace Line luxury passenger ship "Santa Rosa" to South America and after several ports of call in South American flew home from Panama on Pan America Airways, world famous clipper ship.
Besides the Dairy Manufacturing Conventions Gord was a regular at the Tillamook County Fair. He knew all of the drivers in the Pig and Ford Race so he knew who to bet on — not so on the horse races. He was also a lifetime member of the Tillamook Pioneers Society.
Gord was also a lifetime (over 60 years) member of Southgate (now Cornerstone) Masonic Lodge, a lifetime member of the Portland Scottish Rite where he participated in many of the degrees, and of Al Kader Shrine where he spent many hours as a Welcoming Guide at the Shriner's Hospital for Children.
In 1961 Gord married Jean Henrickson, an identical twin sister of Joyce. The twins were both beautiful ballroom dancers and were fixtures at McElroy's of Downtown Portland although their partners never knew for sure which one they were dancing with.
Gord and Jean had two boys, Ron (wife Samera) of Portland and a granddaughter Natasha, and Dan (wife Gina) and a grandson Travis. Dan has now retired from Boeing Aircraft and with his family is now living in Rockaway. Gord and Jean also had one girl Connie who is unmarried and after many years in Hawaii is now in the Los Angeles area.
Jean's twin sister Joyce married Dick Dickinson. Joyce has been deceased for many years now but Dick is still living in the Portland area. Their son Jeffrey is living in the Los Angeles area.
Jean died in 1971 and after several months as a Bachelor raising three young children, Gord rediscovered a girl, Marilyn Miiller from Chicago that he had met in Sun Valley many years before and in November 1972 they were married in Oak Park, Illinois. Gord and Marilyn donated much of their time hosting functions and helping with maintenance of the Lake Oswego United Methodist Church. Gord sold their home in Lake Oswego in 20­­­17 and he and Marilyn moved to Farmington Square in Tualatin.
Marilyn died June 22, 2018 but Gord stayed on at Farmington Square until the END.
Gord's brother Norm with his wife Marilyn [Rigby] Poole live in Ontario, Oregon where Norm spent years building up an oil business that their two sons continued to operate. Ralph and Ken recently sold Poole Oil to Carson Oil and are themselves now retired. Norm and Marilyn's daughter Kathy (although an Oregon State University graduate) is head of the Foreign Student Program at the University of Oregon and is nearing retirement.
Gord outlived most of his close friends and associates but is dearly missed by those that remain as well as many of the next generation for which he provided guidance and inspiration.
A military funeral was held on June 3, 2021 at Willamette National Cemetary for Gord where his body is interred next to his parents.