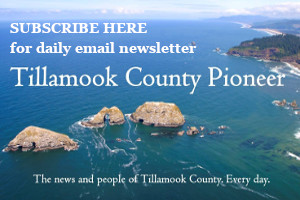 Janice "Jan" Marie (Coughran) Jacobs-Edgar (86) of Nehalem, OR, was called to her heavenly home on Aug. 30th, 2023, after suffering a stroke. For the past 13 months, she lived at The Hampton at Salmon Creek Assisted Living, in Vancouver, WA. She passed with five of her very kind, compassionate Care Givers, by her side.
Jan was born in Lakeview, OR, on Sept. 20, 1936, to Glenn and Shirley Coughran. She grew up on a ranch. Being an only child, she learned the hard work of a farmer's daughter. She attended Surprise Valley Union H.S., in Cedarville, CA., was class officer all four years, active in plays, band, chorus and FHA. She married Jack Jacobs, in 1954, her senior year, while home on leave, before he served in Japan and Washington, DC. They had four children; Sherrie, Scott, Tamie and Tena.
Jan and Jack ranched in Lake City, CA then moved to Fallon, NV, after Barber School, where he barbered for 5 years, before moving to Nehalem, OR. She attended Calvary Bible Church, in Manzanita, OR, where all six accepted Christ as their Savior. Jan sang in the choir, she worked for Nehalem Grade School, as Secretary, Audio Visual Aide, collected lunchroom tickets and taught 4-H. Later, she worked as assistant Librarian at Garibaldi Grade School.
To know Jan was to love her. She had a kind & compassionate heart. She was an encourager, and a living testimony of Christ's love to her family and a blessing all who knew her.
She and Jack divorced in 1973. Jan worked as a maid at Tolovana Inn, in Cannon Beach, a couple summers. In 1974, she married Allen Edgar, a logger and wonderful man, from Nehalem. Allen had 4 children and 2 stepchildren. Jan insisted all 10 kids be treated the same.
Jan was an amazing cook and baker. She loved to sew, fish, clam dig, pick berries for pies, made arts and crafts, was active in her church Bunco group, enjoyed traveling and spending time with family. She volunteered at the HOPE CHEST Thrift Shop, in Wheeler and Nehalem, later becoming the Manager at the Nehalem shop. After Allen passed ('95), Jan worked with Hospice care for awhile. She sold their home and a few years later, her stepson, John, built her a new home in Pine Ridge, in Manzanita. A favorite pastime was sitting on her porch, having coffee and waving to neighbors who walked or drove by.
Jan is survived by her children: Sherrie (Dennis) Balmer, Roseville, CA, Scott Jacobs, Longview, WA, Tamie (Ed) McCorkle, Astoria, OR, Tena Jacobs, Clatskanie, OR. Stepchildren: Darrell Edgar, Brooksville, FL, Carol (Steve) Ward, Wilbur, WA, John Edgar (Cecile LaPointe/significant other), Nehalem, OR, Susi (Laurie) Adrian, Port Perry, Canada, Val (Edgar) Duzen, Kennewick, WA; 21 grandchildren and 35 great-grandchildren. She was preceded in death by her parents Glenn and Shirley Coughran, (Alturas, CA), step-mother, Leona (Coffee) Coughran (Alturas, CA.), her husband, Allen Edgar, (1995), granddaughter, Brandi Balmer (2016), stepdaughter, Vickie (Edgar) Gragg (2018).
A Celebration of Life will be held Sept. 30th from 11:00 – 1:00 at Calvary Bible Church in Manzanita, OR. Finger foods and Cookies Potluck afterwards downstairs.
In lieu of flowers, please consider making donations to: Hope Chest Thrift Shop, 36345 N. Hwy 101, Nehalem, OR 97131 OR Peace Health Hospice, PHSW Foundation, LB #1094, P.O. Box 35146, Seattle, WA 98124.