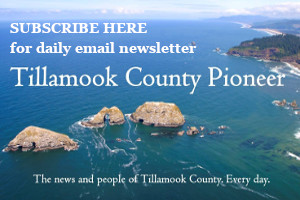 Thomas Gienger, age 85, passed away in his home surrounded by his family, in Tillamook, OR on January 16th, 2023, after a long battle with cancer. Tom was born and raised and lived most of his life in Tillamook, proudly raising his 4 children, Tim, Jeff, Greg, and Penny. He attended Oregon State University and was a 3-year letterman in wrestling as he studied to become a schoolteacher. While teaching at Tillamook Junior High, he also enjoyed coaching wrestling and football. You could regularly find him on the golf course or traveling. His biggest smiles came from spending time with his grandchildren and his great grandchildren. He loved to watch all his angels and sons participate in activities. He was preceded in death by his parents Lenhart and Alice Gienger, his 3 brothers Dick, Bud, and John. He is survived by his sisters Susan and Sally, his 4 children- Tim (Allyson), Jeff (Karen), Greg (Ni) and Penny (Steph), 11 grandchildren- Katie (Jeff), Daniel, Ashlee (Jacob), Kaylee, Trevor, Courtney (Brandon), Ian (Liz), Holli (Kevin), Bree (Josh), James (Dairen), Kalee (Jacob), and 6 great grandchildren- Collin, Abigail, Andrew, Jackson, Bryce, and Alice.
In lieu of flowers PLEASE donate to Tillamook High School Athletics & Activities, or to Alderbrook Golf, Gardens, and Events (at www.golf Alderbrook.com).
Pat Zweifel was Tom's student, and he was so proud of his efforts to purchase Alderbrook. Dad loved his vision for the course and the community.
A Celebration of Life will be Saturday, January 28th at the Elks Club at 2pm. Please wear your colors, Tom's favorite was black and orange.