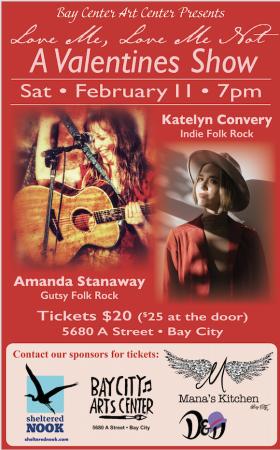 Wendell Phillips Blum was born January 1, 1923 in Tillamook, Oregon, and passed away from this life to spend eternity with our Lord on January 17, 2023 at his home in Tillamook, Oregon, at the age of 100 years and 16 days.
Wendell was born the 5th child of Alwin and Eva (Phillips) Blum at their home on McCormick Loop Road. He attended Hunt Grade School, South Prairie Grade School and Junior High, Liberty School for 9th grade and Tillamook High School.
He married his sweetheart, Vera Biggs, on June 2, 1946. They were married 75 years, 10 months and 22 days prior to her passing on April 24, 2022. Their love was truly amazing and he grieved her loss deeply for the last nine months.
When a grandson was asked how he would describe him, he said, "He loved his wife and children, and prayed for their salvation. He was gentle, kind and forgiving. He was a peacemaker, not easily angered, full of wisdom and multi-talented. Just a great guy." It's hard to sum up a man like him in just a few words or sentences.
Wendell started driving a log truck in 1946. From 1955 to 1960 he owned a logging business with his brother-in-law, Marvin Anderson. He returned to driving log trucks, and spent his last 19 years with Crown Zellerbach, retiring in 1982.
After his retirement, Wendell and Vera were "snowbirds" wintering in Yuma, Arizona with various family and friends until it became too difficult to travel. During these years they took several trips in their motorhome, traveling to Alaska, the New England States and The Gulf Coast, to name a few.
Wendell had an outgoing personality and could strike up a friendly conversation with anyone. He loved to tell jokes, and even if we had heard them before, we always laughed and pretended like we hadn't.
He had a knack for fixing things. He repaired countless toys, electronic gadgets and appliances over the years. If something wasn't working, he would always volunteer to check it over. He was very talented at woodworking and made many cherished gifts for his children over the years. They will become treasured family heirlooms.
Wendell's family started attending the Tillamook Church of the Nazarene when he was 6 years old, in 1929. When a new church was built on 3rd Street between 1950-1959, Wendell, his father, and brothers were privileged to help in the construction. We are comforted in the knowledge that he is in Heaven, and we will see him again on the other side. (Acts 16:31) (1 Corinthians 15:51-55)
(1 Thessalonians 4:13-18)
He is survived by three sons: Wendell Blum Jr, (Deb), Yuma, AZ, John Blum (Chris), Tillamook, OR, and Randy Blum (Valerie), Tigard, OR; four daughters: Debbie Motsinger (Mike), Tricia Swope, and Barb Blum Schmitz (Mike), all of Tillamook, and Susan Furlong (Dave), Thousand Oaks, CA; daughters-in-law, Sue Blum (Larry), and Diana Blum (Mark); 26 grandchildren, 72 great-grandchildren, and 5 great-great grandchildren; 7 step-grandchildren, and 26 step great-grandchildren. He was preceded in death by his loving wife, Vera, sons Mark Blum in 2002 and Larry Blum in 2008; and by three great-grandchildren; his parents; brothers, Herbert Blum, Raymond Blum and David (Lowell) Blum, and sisters, Eloise Legg and Alma Anderson.
A private family graveside will be held Tuesday, January 24, 2023 at Sunset Heights Memorial Gardens, where he will be laid to rest next to his beloved wife, and his son, Mark.
A memorial service will be held Tuesday, January 24, 2023 at 11:30 am at the Tillamook Church of the Nazarene. All are welcome to attend.
Our dad, grandpa and great-grandpa will be greatly missed, but never forgotten. His legacy lives on in the lives of his children and their families. We were truly blessed to have had him in our lives.