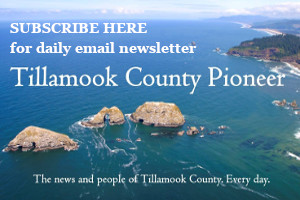 To:  The Editor
I was dismayed by the failure of the Tillamook County Commissioners to refer the Petition to Incorporate Oceanside for the May election ballot for Oceansiders to decide up or down.  The Commissioners still have time to reconsider their decision.  It is my understanding that the Commissioners have a narrow legal role in the consideration and modification of an Incorporation Petition, and I believe that their determination went beyond that role prescribed by Oregon law.  The pros and cons of incorporation can be subject to continuing scrutiny until an election in May.  That debate among Oceansiders has been lively up until this point.
I tuned into both of the County Commission hearings on incorporation of Oceanside and believe that the lengthy Incorporation Petition and its appendices that was filed contain the level of assurances that are needed to address the Commissioners concerns about a hypothetical budget and proposed City boundaries at this stage of the process.
The development of the incorporation petition by Oceansiders United was substantive and careful and based on in-depth research and consultation with County and other experts.  The consultation and engagement process with the Oceanside Neighborhood Association (ONA) which includes both registered voters/residents from across the proposed City, second home and short term rental owners, lot owners, renters and businesses located in Oceanside was meaningful and resulted in significant support to refer this matter to the ballot.  It is time for the Commissioners to reconsider their decision and  to allow the voters of Oceanside to decide this important question.
Leslie Kay
Oceanside, Oregon