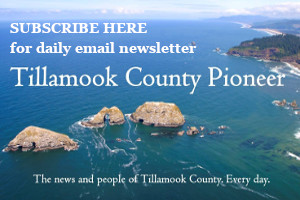 By Laura Swanson
The Pioneer's photographer Don Backman found a vantage point to get some photos and video of the Game Hog Creek Fire in the Tillamook State Forest.  The Oregon Department of Forestry reported this morning that this fire "re-started" from an incident over the 4th of July holiday weekend that is still under investigation.  ODF was in "mop up" July 7th, but dry conditions and winds have spread this fire to nearly 100 acres in very steep, difficult to access terrain.  Approximately 22 miles from Forest Grove, there are over 100 personnel and equipment actively engaged in this fire; Hwy. 6 is open with the fire located north of Highway 6, Drift Creek and Idiot Creek forest roads are closed as is the Fear and Loaming mountain bike trail due to fire activity in the area. Elk Creek campground is currently open but smoke is likely in the area.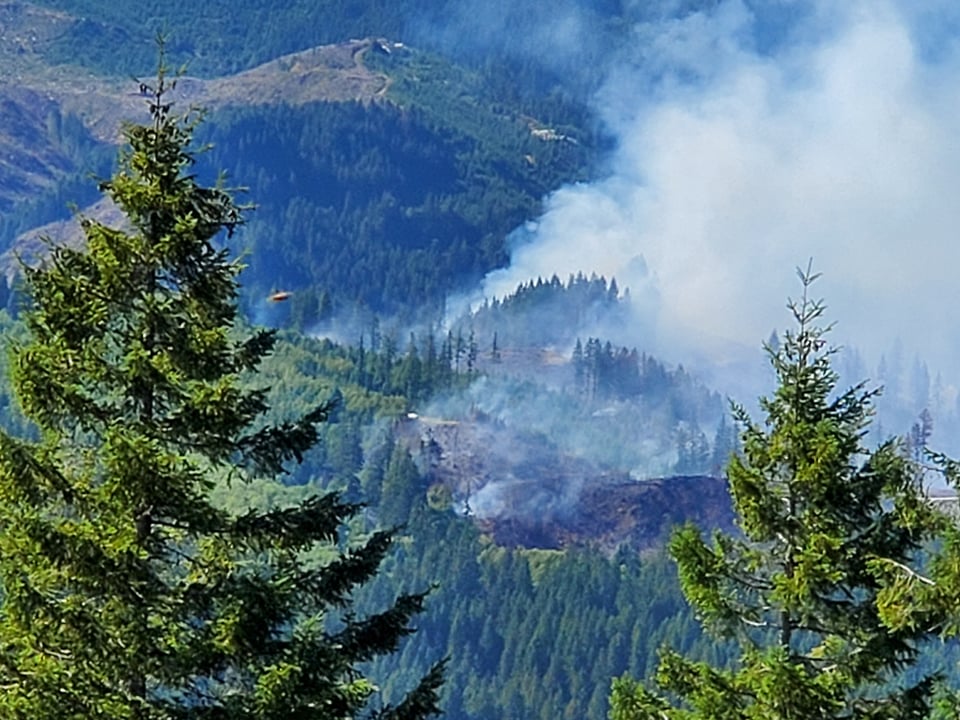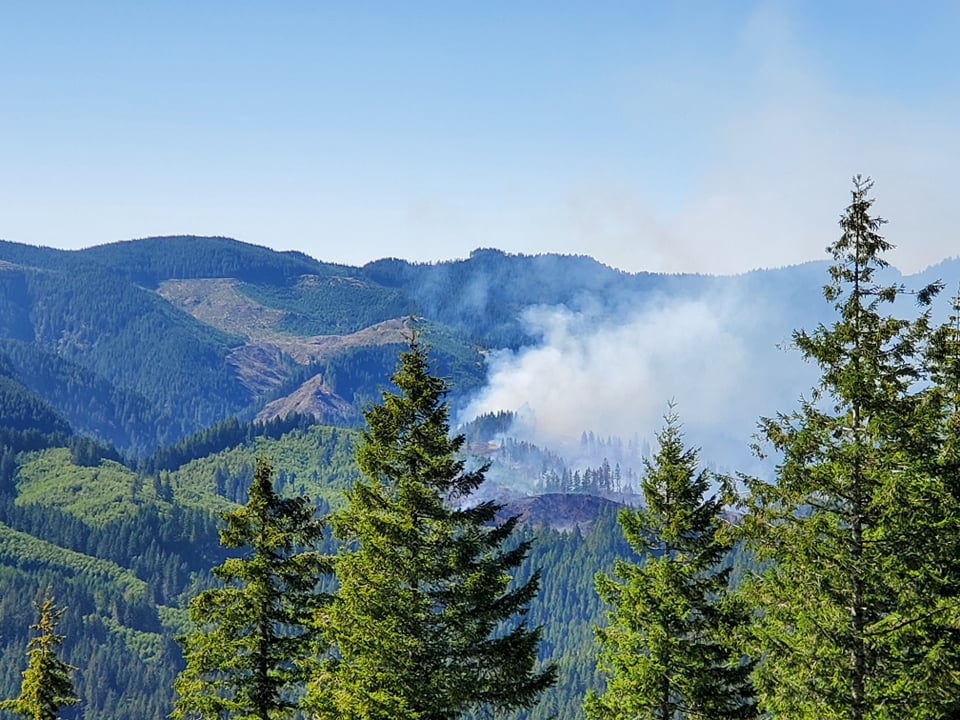 For more of Don's photos – see his website www.donbackmanphoto.com.
See below for a Google map created by Hamlet Fire that shows the area of the fire.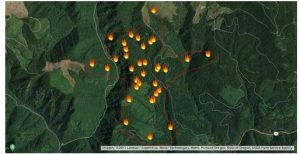 From Hamlet Volunteer Fire – Updated 7/14/2021
Hello North Coast Residents; as many of you may have heard we have a fire burning in the Tillamook State forest just 20 miles from Hamlet's fire district. The "Game Hog Creek Fire" is small, but dry forest conditions and heat stressed trees make the potential for growth a concern.
Because this is a small and relatively new fire, we were unable to find any maps depicting the fire's exact location and boundary. It does not have an entry in Inciweb or other online fire sites. ODF reports having around 100 personnel actively fighting the fire.
Utilizing VIIRS and MODIS satellite data, we have drawn a boundary around the fire's location and created some online maps of the area. It should be noted that this satellite data is roughly 1km resolution, so the boundary is not exact but should give a good indication of the fire's location.