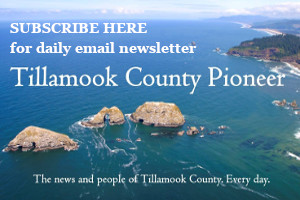 VENETA, Ore. – Oregon Department of Forestry firefighters are engaged August 30th on what has been named the Sweet Creek Milepost 2 Fire about a mile from Mapleton in western Lane County. The fire was reported Sunday August 30th as a number of separate fires but is now being managed as one wildfire. At least six aircraft and more than half a dozen fire engines have been attacking the fire since it was reported Sunday afternoon. Two helicopters, two airtankers and two single-engine airtankers were engaged on the fire into early evening. This evening the fire was reported burning uphill and away from Mapleton.
ODF's Western Lane District based in Veneta has called for more resources, which will be arriving Monday. Included in that order is ODF's Incident Management Team 1 led by Incident Commander Joe Hessel. They will take command of the fire tomorrow evening at 6 p.m. The team will oversee active administration of the fire so the local district can continue to focus on initial attack on new fires.
The Lane County Sheriff's Office has issued Level 3 (Go immediately) evacuation orders for residents of Hadsell Creek Road, and a Level 2 (Get Set – Be ready to leave) evacuation orders for Sweet Creek Road residents. For the latest evacuation information please go to https://www.lanecounty.org/news/sweetcreekfires.
The cause of the fire is under investigation.
As more information is received new updates will be posted on ODF's wildfire blog at https://odfwildfire.wpengine.com/