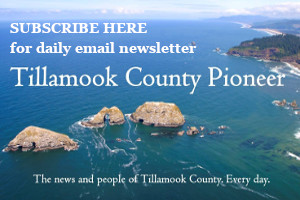 PORTLAND, Ore. – The Oregon Health Authority (OHA) AmeriCorps VISTA partnership project, a program aimed at alleviating, preventing and reducing poverty statewide through full-time service in public health, has extended its recruitment for the Spring 2023 cohort.
The OHA AmeriCorps VISTA Program now has applications open through April 12. The program is recruiting six positions across the state, as well as two VISTA Leaders to serve in Portland starting May 8, as listed below:
The program engages new public health professionals in a year of full-time service to create or expand public health systems capacity in major public health organizations. Members may find themselves serving in local public health departments, Tribal governments or non-profits across the state.
AmeriCorps VISTA members serve in a variety of areas, including, but not limited to:
Community partnership development
Health equity
Volunteer recruitment and training
Fundraising
Communication and marketing,
Communicable disease prevention
AmeriCorps members with OHA focus their efforts on building the organizational, administrative, and financial capacity of organizations that improve health services. This may involve developing programs to meet a need, writing grants, and recruiting volunteers for example.
This work helps against poverty by building sustainable public health programs and systems that ensure health equity, community resiliency and improved health outcomes.
Additionally, work is done in an indirect service and capacity building role in a professional office setting, with many opportunities for training and professional development.
Anyone looking to learn more about this project can do so on the OHA AmeriCorps VISTA Partnership Project's official page and online FAQ.
Those interested in signing up can find open positions on the OHA AmeriCorps VISTA Positions by Region page.