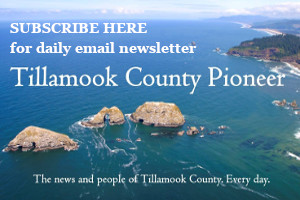 PORTLAND, Ore.—The Oregon Beach Monitoring Program (OBMP) is proposing a list of beaches to be monitored for bacteria during the 2021 season.
The proposed list the OBMP, based at the Oregon Health Authority Public Health Division, is publishing includes some of the most frequently visited beaches in Oregon. It also includes beaches where the program has found bacteria present, or beaches for which local partners and the public have requested monitoring due to potential pollution concerns.
The beaches that will be monitored during 2021 include:
Added to this season's list:
The beach monitoring season is from mid-May to mid-September. Beach advisories are only issued for beaches that are actively being monitored within this sampling window. Other beaches will be investigated for inclusion in the upcoming and or next beach monitoring season.
OBMP works with the Oregon Department of Environmental Quality (DEQ) to determine beaches that need monitoring based on several established criteria. These criteria include: pollution hazards present; previous beach monitoring data that identify water quality concerns; type and amount of beach use; and public input.
As part of an adaptive sampling plan, beaches and sampling locations are routinely re-evaluated to ensure available resources best protect public health. A copy of DEQ's beach evaluation is available upon request.
For more information and current beach monitoring conditions please visit: www.healthoregon.org/beach, or contact OBMP at Beach.Health@state.or.us or 971-673-0400.