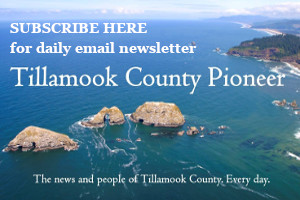 Oregon Health Authority is reporting 3,229 new confirmed and presumptive cases of COVID-19 as of today, August 9, 2021, bringing the state total to 230,103. These are test results from Friday, Saturday and Sunday, August 6, 7 and 8, 2021.
Samples for 331,135 tests have been reported positive.
Samples for 5,518,168 tests have been reported negative.
The new confirmed and presumptive COVID-19 cases reported are in the following counties: Baker (6), Benton (55), Clackamas (254), Clatsop (55), Columbia (18), Coos (46), Crook (13), Curry (7), Deschutes (240), Douglas (278), Gilliam (1), Harney (3), Hood River (15), Jackson (49), Jefferson (21), Josephine (239), Klamath (25), Lane (624), Lincoln (17), Linn (152), Malheur (7), Marion (113), Morrow (26), Multnomah (538), Polk (25), Sherman (2), Tillamook (79), Umatilla (85), Union (47), Wallowa (7), Wasco (32), Washington (106) and Yamhill (44).
Note: Oregon reported 1,032 new confirmed and presumptive COVID-19 cases on Aug. 6; 964 new confirmed and presumptive COVID-19 cases on Aug. 7; and 1,233 new confirmed and presumptive COVID-19 cases on Aug. 8.
There are 14 new COVID-19 related deaths in Oregon, raising the state's death toll to 2,903, the Oregon Health Authority reported at 12:01 a.m. today. More information on COVID-19 related deaths are available here: oregon.gov/oha/erd/pages/covid-19-news.aspx
The number of hospitalized patients with COVID-19 across Oregon is 575, which is 21 more than yesterday. There are 148 COVID-19 patients in intensive care unit (ICU) beds, which is four more than yesterday.
The total number of patients in hospital beds may fluctuate between report times. The numbers do not reflect admissions per day, nor the length of hospital stay. Staffing limitations are not captured in this data and may further limit bed capacity.
For more information, visit healthoregon.org/coronavirus.
New data provides further evidence of vaccine effectiveness
Information from the Centers for Disease Control and Prevention (CDC) new vaccine effectiveness study shows all three vaccines ward off hospitalizations from COVID-19.
The study analyzed data collected through the COVID-19-Associated Hospitalization Surveillance Network (COVID-NET) — a CDC population-based surveillance system that tracks severe COVID-19 cases in Oregon and 13 other states.
Here's what the report shows:
COVID-19 vaccines are working as well in the real world as they did under clinical trial conditions at preventing severe COVID-19.
There was no evidence of decreasing effectiveness over time.
COVID-19 vaccines work exceptionally well in elderly adults and we believe they will work as well or better in younger people.
Closing with a brief update on the Delta variant, Dr. Sutton said, "It is now the dominant variant circulating in Oregon and nationwide. It is 2-3 times more infectious than early COVID-19 variants. For unvaccinated individuals, the risk of COVID-19 has literally never been greater."
Vaccination remains the safest and most effective way for all people in Oregon to get back to doing the things they love. If you are 12 or older, visit OHA's Find a COVID-19 Vaccine in Oregon webpage to schedule your vaccine appointment today.
Multnomah County reinstates mask mandate in all indoor public settings
Starting Friday, Aug. 13, Multnomah County will require masking in all indoor public settings. Regardless of vaccination status, all people ages 5 and older will need to comply with the rule.
"Millions of Americans have been safely vaccinated, and are protected against becoming seriously ill or dying even from the Delta variant," said Multnomah County Chair Deborah Kafoury in an official press release. "But children under 12, immune-suppressed people and others enjoy no such freedom from fear. We have two important tools against this virus: vaccines and masks. And we're going to use the masks until more people are vaccinated."
Since late July, OHA has recommended that all persons, regardless of their vaccination status, wear a mask indoors in public spaces. OHA also encourages all Oregonians to consider masking if they plan to attend crowded outdoor events, especially if they are at higher risk for complications from COVID-19 or live with individuals who are unvaccinated or at higher risk for complications from COVID-19.
Kafoury will issue an executive order later this week to officially instate the rule throughout Multnomah County. Governor Kate Brown commended Kafoury for the decision in an Aug. 9 press release.
"I'd like to thank Chair Kafoury and Multnomah County leaders for taking bold action to slow the spread of the Delta variant in our communities," said Governor Brown. "Wearing a mask is a simple way to protect your friends and family."
You can read more about Chair Kafoury's announcement here.
Resource answers questions about K-12 face covering rule
Do you have a child attending school this year? OHA and Oregon Department of Education (ODE) have put together a helpful document to explain the K-12 face covering rule. You can look at it here to learn more about what will affect your student.
Learn more about COVID-19 vaccinations
To learn more about the COVID-19 vaccine situation in Oregon, visit our webpage (English or Spanish), which has a breakdown of distribution and other information.