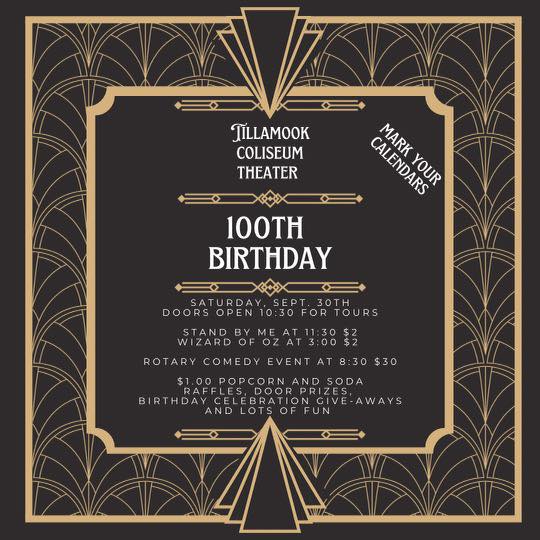 On Thursday OHA announced that it is coordinating with state and county agencies to investigate a COVID-19 outbreak at Townsend Farms operations in Multnomah and Washington counties. The agencies are also working to support seasonal workers who have fallen ill and to protect others exposed to the virus. Because of their work environment, farmworkers can be at a higher risk of COVID-19 infection. State and local public health officials are working with the agriculture industry in Oregon to reduce the risk of infection for workers, support their access to care, and provide health and safety information about COVID-19.
The outbreak currently affects 48 of about 350 people who arrived in the Portland metro area May 23 and 24 to harvest fruit from Townsend-owned sites in Fairview and Cornelius. They are believed to have been exposed to the virus before they came to Oregon. An additional 13 samples are still pending at the Oregon State Public Health Laboratory.
OHA also announced that it will begin reporting large COVID-19 outbreaks in workplaces, based on a directive from agency Director Patrick Allen. OHA will publicly report all past and future outbreaks that involve five or more COVID-19 cases in a workplace setting.
OHA releases updated modeling report
Today OHA released an update to its modeling report produced jointly with the Institute for Disease Modeling. The new model simulations suggest there have been approximately 20,000 cumulative COVID-19 infections in Oregon as of May 22, of which about 4,000 have been diagnosed.
The model continues to show that the "aggressive interventions in Oregon have been effective in dramatically reducing transmission rates." But the report also cautions that while hospitalization data suggest that infections have continued to decline in recent weeks, this trend may change as Oregon counties begin phased re-opening. The report notes that moderate increases in transmission levels in the community could cause a much larger increase in infections.
The modeling report will be updated again in two weeks.
Fitness-related organizations and summer day camps FAQs now available on OHA website
Since many counties began the process of slowly reopening on May 15, businesses have submitted questions to OHA seeking additional guidance. OHA is working through these questions and developing sector-specific FAQs that can be found on our COVID-19 website under OHA Guidance and Signage. FAQs will be listed just below the sector-specific guidance.
Two new sets of FAQs have been posted:
FAQs for Fitness-Related Organizations.
FAQs for School-aged Summer Day Camps.
Governor Brown Announces Washington County to enter Phase I on June 1
Governor Kate Brown announced Thursday that Washington County can begin entering Phase I of reopening on Monday, June 1, under her framework for building a safe and strong Oregon.
County officials presented their completed application to the Oregon Health Authority and the Governor's Office to confirm the county has met Oregon's safety and preparedness prerequisites for reopening.
For more information on the county reopening process, visit coronavirus.oregon.gov.
Governor directs $30M in coronavirus relief funds to assist farmworkers and agricultural producers to mitigate COVID-19 spread
Governor Kate Brown today announced a $30 million investment to secure Oregon's food supply chain and protect essential agricultural workers. The Governor's Office worked with state agencies, farmers, and farmworker advocates to develop a funding proposal to deploy rapid support and resources to Oregon's agricultural producers to meet harvest demands and to mitigate the spread of COVID-19.
Separate from this $30 million investment, Oregon Housing and Community Services will also direct up to $3.5 million of allocated funding for safe shelter alternatives, which can include hotel and motel vouchers for vulnerable populations including people experiencing homelessness and farmworkers, whose living situations and underlying health conditions make them particularly susceptible to severe consequences from exposure to COVID-19.
Oregon reports 48 new confirmed and presumptive COVID-19 cases, no new deaths
PORTLAND, Ore. — The state's death toll from COVID-19 is unchanged, remains at 151, the Oregon Health Authority reported Friday May 29th.
Oregon Health Authority reported 48 new confirmed and presumptive cases of COVID-19 as of 12:01 a.m. today, bringing the state total to 4,131. The new confirmed and presumptive cases reported today are in the following counties: Clackamas (1), Curry (1), Douglas (1), Hood River (1), Jefferson (3), Klamath (1), Lane (1), Lincoln (2), Marion (11), Multnomah (18), Wasco (1), Washington (7).
Notes due to data reconciliation:
Two cases previously reported in Josephine County were determined not to be cases; the county case count has been appropriately adjusted.
One case previously reported in Malheur County was determined not to be a case; the county case count has been appropriately adjusted.
One case originally reported in the 70-79 age group was determined not to be a case.
One case in the 60-69 age group originally reported to be hospitalized was determined not to have been hospitalized.
An outbreak of six COVID-19 cases has been connected to Duckwall Fruit in Hood River County. The investigation started May 29. State and county public health officials are working with the business to address the outbreak and protect the health of workers.
The risk to the general public is considered low. If you have questions or concerns about your risk of exposure, please contact your health care provider. Additional information for this outbreak will be added to the COVID-19 Weekly Report to be published Wednesday, June 3.
For more information see Oregon Health Authority website here.