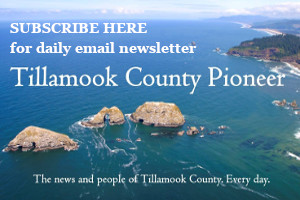 OHA released its Weekly Testing Summary which showed that the week of Aug. 2 – Aug. 8, 25,744 tests were reported. Of those tests, 1,380 or 5.4 percent were positive, down from the 6.3 percent rate a week earlier.
This week, OHA has begun using specimen collection date as our denominator for COVID-19 test results, including percentage positivity, across all of OHA's reported testing data. This change means testing data will be reported based on the date/week in which specimens were collected. These products include the Tableau data dashboards summarizing percent positivity by county, the overall percent positivity in Oregon, the data for metrics relating to schools reopening, as well as this Weekly Testing Summary and the Weekly Report. The data in these various products will not shift significantly as a result of this change.
Stay safe while shopping
Many Oregonians have been able to take advantage of curbside, delivery and online shopping during COVID-19. You may not have those choices for all your shopping needs, or you may be starting to visit your favorite local shops again due to reopening. Check out the graphic below for some tips to keep in mind that will help keep shopping safe for you, fellow shoppers and staff:
Oregon reports 227 new confirmed and presumptive COVID-19 cases, 1 new death
COVID-19 has claimed one more life in Oregon, raising the state's death toll to 357, the Oregon Health Authority reported at 12:01 a.m. today.
Oregon Health Authority reported 227 new confirmed and presumptive cases of COVID-19 as of 12:01 a.m. today bringing the state total to 21,488. The new confirmed and presumptive COVID-19 cases reported today are in the following counties: Baker (2), Clackamas (10), Columbia (1), Crook (2), Deschutes (7), Hood River (2), Jackson (8), Jefferson (11), Lane (5), Lincoln (2), Linn (3), Malheur (21), Marion (27), Morrow (15), Multnomah (45), Polk (6), Umatilla (15), Washington (37), and Yamhill (8).
To learn more about reopening Oregon, visit coronavirus.oregon.gov.