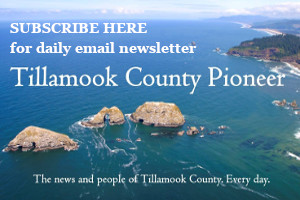 A message of condolence from OHA Director Pat Allen
"As we surpass 300 deaths related to COVID-19, including the 14 deaths reported today, I wish to extend sincere condolences on behalf of everyone at OHA to the families who have lost a loved one to this disease. It is a stark reminder of the work all Oregonians need to do to bring this pandemic under control. Together we can slow this disease and prevent this terrible loss of life." – OHA Director Patrick Allen
Join OHA's Facebook Live Today July 29th at 1:30 pm with testing experts
OHA testing experts Melissa Sutton, MD, and Tom Jeanne, MD, will take questions from the public via Facebook Live on COVID-19 testing from 1:30 p.m. to 2 p.m. today July 29th. From who can should get tested, how to find a testing location and beyond, the doctors will help demystify testing in Oregon.
There will be simultaneous translation in both Spanish and ASL.
To join in English:https://www.facebook.com/OregonHealthAuthority/posts/311452287525111
To join in Spanish: https://www.facebook.com/OHAespanol/live_videos/
State releases new metrics to help guide school reopening
Gov. Kate Brown and leaders from the Oregon Health Authority and the Oregon Department of Education shared new guidance about schools and how they might operate this fall.
There's no simple, statewide answer for every school in Oregon. It is important to get students back to class, but how we do that depends on a number of important factors, such as: prevalence of the virus, availability of testing, the capacity of the local health care system to provide quality care and the readiness of the public health system to work with schools to contain any outbreaks.
Oregon's Ready Schools, Safe Learners guidance outlines three learning options for Oregon schools:
On-site: Students attend in person full-time.
Hybrid: Students attend in person part time and do distance learning part-time.
Comprehensive Distance Learning: Students learn remotely, experiencing daily interaction with teachers who will guide the student's full educational experience. This option will provide additional supports for mental, social and emotional health, as well as family engagement.
Oregon public health officials have developed evidence-based metrics to help school boards and school districts make local decisions based on local conditions, to determine how they can safely reopen school.
The guidance offers some exceptions to address that communities across Oregon are dealing with a variety of circumstances and no one solution fits all. It also prioritizes in-person learning for kindergarten through third grade.
In Oregon, we are not where we need to be to safely reopen schools for in-person instruction in almost all counties. Schools need everyone in the community to help students safely return to the classroom and keep them in school. We can suppress COVID-19 and return to levels where we can safely reopen schools if we all do our part.
Wear a mask or face-covering.
Maintain physical distance.
Avoid large group get-togethers.
You can view the press briefing on OHA's YouTube channel. A transcript of Gov. Brown's remarks is also available.
Oregon reports 342 new confirmed and presumptive COVID-19 cases, 14 new deaths
COVID-19 has claimed 14 more lives in Oregon, raising the state's death toll to 303, the Oregon Health Authority reported at Tuesday July 28th.
Oregon Health Authority reported 342 new confirmed and presumptive cases of COVID-19 bringing the state total to 17,416. The new confirmed and presumptive COVID-19 cases reported today are in the following counties: Benton (3), Clackamas (15), Clatsop (3), Coos (3), Crook (2), Curry (1), Deschutes (7), Douglas (2), Harney (1), Jackson (10), Jefferson (9), Josephine (9), Klamath (2), Lane (6), Linn (5), Malheur (15), Marion (40), Morrow (7), Multnomah (74), Polk (13), Umatilla (75), Washington (31), and Yamhill (9).