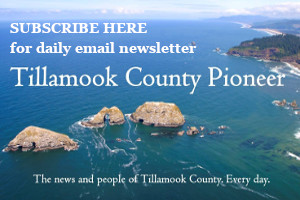 Oregon Health Authority Director Patrick Allen, Clatsop County officials and Pacific Seafood Co. officials invite the public to a community town hall at 5 p.m. tomorrow, Friday, Oct. 2, to discuss the recent COVID-19 outbreak at Pacific Foods. The question-and-answer town hall also will be broadcast simultaneously in Spanish and American Sign Language (ASL) interpretation will be provided.
The public may attend via this Zoom meeting link:
https://www.zoomgov.com/j/1607033645?pwd=UDUrWDAwRVVWM0hzYVpmbEdWa3hRQT09
Phone: 1-669-254-5252
Meeting ID: 160 703 3645
Passcode: 761723
OHA organizará una reunión comunitaria
El director del Oregon Health Authority (OHA), Patrick Allen, los oficiales del condado de Clatsop y los funcionarios de Pacific Seafood Co. invitan al público a una reunión comunitaria mañana, viernes 2 de octubre a las 5 p.m. para hablar sobre el reciente brote de COVID-19 en Pacific Foods. La reunión ofrecerá oportunidad de hacer preguntas, se transmitirá simultáneamente en español y habrá interpretación en lenguaje de signos americano (ASL).
El público puede asistir a través de este enlace de reunión de Zoom:
https://www.zoomgov.com/j/1607033645?pwd=UDUrWDAwRVVWM0hzYVpmbEdWa3hRQT09
Phone: 1-669-254-5252
Meeting ID: 160 703 3645
Passcode: 761723