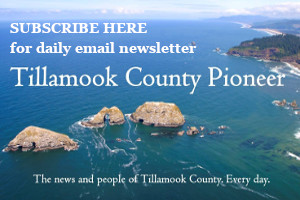 From Tillamook County Community Health Centers
With Oregon's new Risk and Protection framework, county risk levels are updated every two weeks in response to how COVID-19 is spreading in our communities.
On Tuesday of Week One (called the Warning Week), data for the previous two weeks is published so counties can prepare for potential risk level changes the following week.
On Tuesday of Week Two (called the Movement Week), updated data is published and County Risk Levels are determined. Risk Levels take effect on Friday and remain in effect for the next two weeks while this process repeats.
Based on Tillamook County's increased case count over the past two weeks (OHA reports 48 new cases), the "Warning Week" data indicates a likely move to the "High Risk" category. This shift in risk level will be finalized on the Tuesday of "Movement Week," (12/15/20) and the "High Risk" restrictions will take effect that Friday (12/18/20).
Social gathering size will decrease to 6 people indoors (no more than 2 households recommended) 8 people outdoors and most business to decrease operational capacity to 25%. See more from the Sector Risk Level Guidance Chart here: