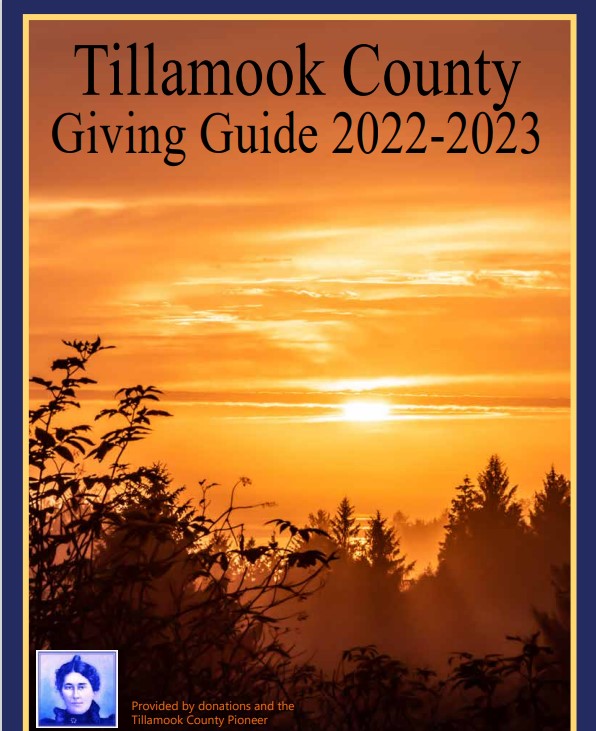 By Sayde Moser-Walker
For its second year, the Monday Musical Club of Tillamook is bringing Oktoberfest to the Dairylands on September 9.
The annual celebration will begin at Noon in the Second Street Plaza in downtown Tillamook and continue all afternoon, ending at 6 p.m.
Throughout the day, guests will enjoy an authentic celebration of food, drink and music. Local dancers, The Polkatones, and students from Oregon Coast Dance will be entertaining audiences again this year, and the Tirolean Dancers of Oregon, a professional traditional Bavarian dance troupe, will also be performing.
"Last year we were in front of the courthouse until 8 p.m." recalled Adam Schwend, the Cultural Events Director for the Club. "But we discovered it gets quite cold by that time in September."
By moving over to the new Second Street Plaza, Schwend said they aren't competing with the Tillamook Farmers Market for space.
"Plus, we have this lovely new space on Second Street that we are eager to utilize," he added. "And we hope that by extending the hours we can capitalize on the crowds already downtown for the Farmers' Market – as well as encourage those here for Oktoberfest to visit the market."
As always, the ticketed event serves as a fundraiser for the Monday Musical's cultural event series, which hosts four professional music events each year at Tillamook High School, as well as providing scholarship money to Tillamook music students. Last year, they raised nearly $3,000.
"For a first-time event, we were very pleased with the turnout," said Schwend. "And we're hoping to do better our second year."
Oktoberfest in the Dairylands began as a way to celebrate the Swiss heritage of Tillamook County while raising money for a good cause.
"We used to have these swiss dances every year called the Swiss Stomps," Schwend said.
We did those for years and folks have mentioned that they really missed that. We wanted to bring back some of those traditions that have fallen by the wayside over the years as different people have moved or passed away."
Tickets are on sale now for Oktoberfest in the Dairylands and can be purchased through Monday Musical Club's Facebook page, or by visiting their booth this week at the Tillamook County Fair. Tickets are $10 and the first 100 people through the gate will receive a commemorative Oktoberfest beer mug. Students 18 and under are free.
Monday Musical Club of Tillamook is in its 23rd year, and will kick off this year's season with Swing Fever, a swing and jazz band out of San Francisco, on Oct. 15 at 2 p.m. at Tillamook High School. To learn more, visit www.mondaymusicalclub.com.