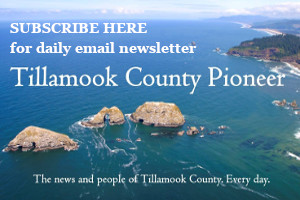 While following the #StayHomeSaveLives order continues to be the most important action Oregonians can take to slow the spread of COVID-19, we know many of you are looking for other ways to help. Celebrating the 50th anniversary of Earth Day today April 22nd, consider a local litter patrol. Pick up litter in your neighborhood.
Plant a tree, native plants or start a garden!
– DONATE to the LOCAL Food bank. Tillamook County is one of the hardest hit counties in the state for unemployment and there are greater demands on our local food pantries. FUNDRAISER for Oregon Food Bank Tillamook County Services. The best way to benefit the Food Bank right now is with monetary donations (food donations must be quarantined, cleaned/sanitized, etc. requiring more volunteer time.)
https://give.oregonfoodbank.org/fundraiser/2728148
Accessing telehealth care through Oregon Health Plan
Like other health coverage plans, Oregon Health Plan (OHP) members can get care during the COVID-19 emergency without leaving their home. Members can make telehealth appointments for medical, mental health, addictions treatment, and dental care. Members should talk to their health care provider about the options. If you're an OHP member or serve OHP members, help us get the word out about telehealth by sharing this social graphic:
Oregon National Guard distributing PPE to long-term care facilities
Today Governor Kate Brown announced that the Oregon National Guard will distribute approximately 395,000 pieces of personal protective equipment (PPE) to all long-term care facilities across Oregon. The rapid distribution of masks, gloves, and face shields will supplement efforts by the Department of Human Services and Oregon Health Authority to support facilities by helping prevent the spread of COVID-19 to residents and staff.
The shipments of PPE to Oregon's long-term care facilities include approximately 177,000 surgical masks, 127,000 gloves, 55,000 N95 masks, 33,000 face shields, and 2,500 gowns. Members of the Oregon National Guard began deliveries of this equipment Saturday.

Oregon reports 57 new COVID-19 cases; no new deaths
Oregon Health Authority reported 57 new cases of COVID-19 as of 8 a.m. today bringing the state total to 2,059. The new COVID-19 cases reported today are in the following counties: Clackamas (10), Coos (1), Deschutes (2), Jefferson (1), Linn (1), Marion (7), Multnomah (24), Washington (10) and Yamhill (1). Tillamook County remains at 6 cases.
To see more case and county-level data, go to the Oregon Health Authority website, which OHA updates once a day: www.healthoregon.org/coronavirus.