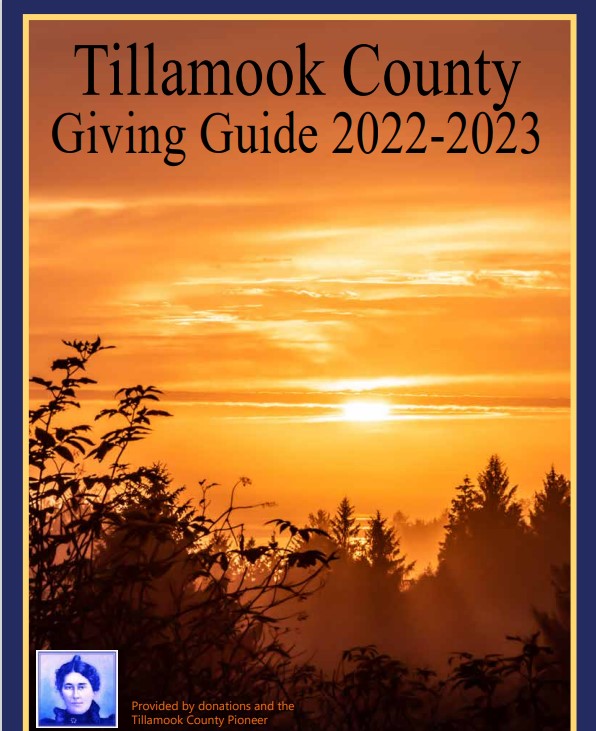 By Bill Baertlein, Tillamook County Commissioner
The County and many Community partners have been actively working on the recommendations made by our 2017 housing study, Creating a Healthy Housing Market for Tillamook County. The study can be found on the CARE, Inc. website at: https://www.careinc.org/housing-task-force.
Our partners are actively pursuing grants to fully fund a housing coordinator position in the Department of Community Development and to update our planning and zoning regulations. CARE hired a consultant to recommend changes to our housing regulations and guide us in providing some possible incentive programs to offer to our contractors, such as property tax deferrals and system development charge deferrals. Several properties throughout the County have been identified as possible sites for apartment complexes. The County supported the State grant application that awarded $300,000 to the Kiwanda Hospitality Group to build twelve workforce housing units in Pacific City. Congratulations to a valued community partner!
I serve on the Association of Oregon Counties Housing Subcommittee. This subcommittee has recommended that the Association of Oregon Counties, League of Oregon Cities, Oregon Housing and Community Services, and Land Conservation and Development Department work collaboratively as a team to apply for a state housing grant to establish a consulting group. This group would immerse in rural counties and function as the 'boots on the ground' for housing projects. We are optimistic that this will be funded and the technical assistance the team can provide will be invaluable to rural communities. I am also on the Columbia Pacific Coordinated Care Organization and the Greater Oregon Behavior Health Boards. One of the focuses of both organizations will be how housing is a social determinant of health. They both will be working with the County on housing.
Additionally, I am a board member on the Northwest Oregon Housing Authority (NOHA) that oversees Columbia, Clatsop, and Tillamook Counties. NOHA has teamed with Meyer Memorial Trust to attempt to build a modular housing project in Tillamook. NOHA also issues the Section 8 vouchers for Tillamook County and is willing to partner with local developers who build affordable housing with guaranteed project vouchers. I also sit on the Community Action Team (CAT) board based in Saint Helens. They are a partner with our local CARE organization. CAT has helped us by providing support to CARE for housing development in our community. The Tillamook County Economic Development Council will be looking at housing as one of the areas that has a substantial effect on new business recruitment in our community.
CARE has contracted with a developer to complete a feasibility study and actively pursue a housing project in Tillamook County. Through this process, he will be working with us to help find the flaws in our system and giving us guidance on how to make workforce housing more developer friendly. In addition, Catholic Charities is working on preserving affordable housing on one of our affordable housing complexes. Oregon Housing Alternatives is very interested in building some very much needed housing in our community. We have met with several developers who are interested in developing workforce housing.
We are creating a committee to assess the impact of short-term vacation rentals, which have negatively impacted the availability of the County's long-term rentals and local home ownership. The committee will seek input from our unincorporated areas to help determine the number of short-term vacation rentals that should be allowed. It may be time for a cap on the number allowed. The committee will also advise the Commissioners on potential regulations that could protect the livability of our residential neighborhoods. The deadline for applying for the Short-Rental Committee has been extended to June 29, 2018.
Future
At this point we have a lot of irons in the fire and it has become apparent that creating a County Housing Commission is essential to success. The Commissioners recently approved a Board Order setting up a framework for the Tillamook County Housing Commission. This organization will be the central processing hub of our housing initiatives. Hopefully it will provide an opportunity to focus our energies into areas' of priority.
The Commission will be composed of eleven members: Two from non-profits that serve low income populations, two from our major employers, three from other industries (such as banking, legal, construction, development, and real estate), one from the City of Tillamook, one from a North County city, one community member from South County, and one non-voting County Commissioner liaison. The application process is now open for these positions and if you are interested in participating in the housing solution, I urge you to apply. Please contact the Commissioners' Office at 503-842-3403 to receive an application for either the Housing Commission or the Short-Term Rental Committee.