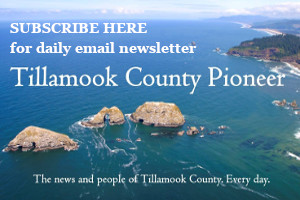 By Jim Heffernan
When Justin Aufdermauer was appointed to the vacant school board position, a vacancy was created on the School District's Policy Committee. Two people submitted applications and I have included the applications below. Board members Petty, Werner, and Mizee voted for Tiffany Jacob.
Look at the applications for yourself. They are available at the website www.tillamook.k12.or.us, but you have to go down some confusing rabbit-holes to find them, so I'm including them in this article – click below.
Based upon the applications, what other school board in the country would choose Tiffany Jacob over Romy Carver?
It should be crystal clear that the boards choice was not based not on merit, but was an "FBI" decision (not the bureau, but a Friends, Buddies and In-laws first decision, only I think the "I" might more properly be ideology).
I am not personally acquainted with either Romy or Tiffany, but I've read about them in the local media. Romy is associated with suicide prevention, mental health, the Women's Resource Center and many more community organizations. Featured on the front page was Tiffany's support for the far right wingnut group Qanon, and she has the occasional oddball letter, the last two I recall are about the non-existent problem with transgender students at the high school and espousing false information about the efficacy of invermectin for Covid-19.
Compare their letters of application and I'm sure you'll be wondering about this selection.
At least Justin Aufdermauer and Kris Lachenmeier based their vote on merit of the candidate.
TSD#9Apps – Policy Committee – 02.03.23 (1)
EDITOR'S NOTE: School board elections are coming up in May. We encourage voters to pay close attention to the candidates and vote for the one that will provide the best guidance – our children's education depends on it.