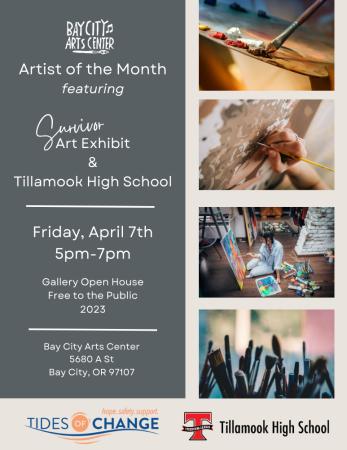 By Randy Kugler
Two of the four scheduled community meetings that were billed as a fresh start to listen to questions from citizens about our new City Hall project have been completed.
Participants who expected to be able to voice support for a remodel option (remodeling the existing buildings, rather than tearing down and starting from the ground up) are being told that this option is "off the table" — effectively shutting down this conversation among participating citizens.
Has any other item been declared "off the table" for discussion by the moderator? NO. Community meetings for purposes of Manzanita Listens apparently includes the restriction of discussions that might conflict with outcomes favored by the Council.
If you are participating in one of the remaining sessions, don't hesitate to inform the moderator of your desire to see a remodel, if that is how you feel. The important thing is to let your voice be heard on this important matter.
Selective listening in 2019 resulted in a failed Bond measure. There is no excuse this time not to get this right.
If you would like to contact members of the Manzanita Council directly with your views, here are their email addresses.
Mike Scott                mscott@ci.manzanita.or.us
Linda Kozlowski      lkozlowski@ci.manzanita.or.us
Steve Nuttall             snuttall@ci.manzanita.or.us
Jerry Spegman         jspegman@ci.manzanita.or.us
Hans Tonjes              htonjes@ci.manzanita.or.us
If you have not signed up for a public meeting yet you can do so by clicking here:
Mar 16, 2021, Tuesday   03:00 PM
or
Mar 20, 2021, Saturday 10:00 AM
If you are a citizen that wants to get the biggest bang for the dollar that you will be investing in a new City Hall, then a remodel option of the Underhill School is worthy of your consideration.
A remodel option is certainly not the only choice but it is an option that makes sense for some citizens who see an opportunity rather than a problem to be solved by shoving  structures into the nearest landfill.
The claims that the structures are beyond repair and reuse is not supported by the facts. Restoration of buildings far older than the Underhill School and with similar or worse structural issues are the basic business model for Oregon's McMenamin Brothers breweries, pubs and hotels.  "When we started, we couldn't afford to buy new, shiny places, so we bought old ones. These places always come with stories, and we build on that."
 Inform yourself by viewing photos of the remodel and reading how the City of Sweet Home provided its citizens with a modern and functional, energy efficient City Hall without a Bond, raising taxes or increasing fees on its citizens.