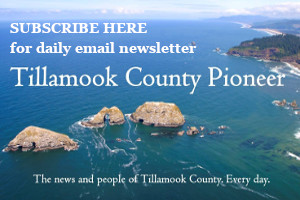 EDITOR'S NOTE: I saw this post by Andrew Jenck on his social media page and asked him if I could share it with Pioneer readers … since so many of you "don't do Facebook, or social media" and his words really resonated with me. It reminded me of so many who were quick to deny that they were racist in anyway, but were still standing (or sitting) by without make changes. It's not enough to just declare it, we must all work together to reimagine our systems and society. There is much work to be done, but I'm hopeful for the future and doing the right thing.
By Andrew Jenck
It's important to remember that MLK Jr. was a radical. Not just for the times, but even by today's standards. He clogged up traffic on the Selma Bridge, was blamed for inciting riots, spoke out against police brutality, and claimed racial and economic injustices would only be fixed by "a radical re-distribution of political and economic power."
My philosophy professor was there in the 60s and said no one thought he would have his own holiday, much less be revered as an American hero. If we are to honor Dr. King, we must take great sacrifices to strike systemic racism at its core. The greatest insult to him is not a violent protest, it is refusing to embrace the inherent disadvantages our society continues to produce … and change things.