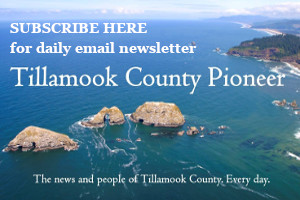 By Karen Babbitt
I'm the STR Committee rep from North County and a full time resident. I've lived in the area for 21 years. I'm not opposed to vacation rentals, as we then called them. I am opposed to the rapid increase of STRs, as we now call them, and feel the need to manage their growth in our coastal communities. Can the desires of STR owners (investors) and those of us living here (residents) come together to solve the imbalance that is happening? Can residents enjoy having neighbors again, instead of strangers who change 2-3 times a week? I'm not sure. Some STR owners have their primary residence in a community that has restrictive STR regulations or HOA covenants regarding STRs. They are protected.
I joined the STR Committee to work toward impartial solutions. The committee started out slow and there was much agreement. We "parking lotted" items that required more discussion and review. It has become more contentious lately. Several members of this committee are on the Board of Directors of a Pro STR Group…Oregon Coast Hosts. While I appreciate their well organized and funded group – Is this impartial? Rhetoric has evolved that is confrontational, repetitive and false.
One of the main problems on the Coast is a shortage of workers with places to live. Our stores and restaurants are shortening their hours to accommodate this lack of help. Long term rentals are very hard to find here. Many of the smaller beach cottages, that were formerly rented long term, have become STRs. Investors have purchased them, remodeled and enlarged them to add more bedrooms and baths.
We have attracted many new STRs in Neahkahnie because of our location next to Manzanita. Manzanita has a 3 year moratorium and a 17.5% cap on STRs. Neahkahnie has no cap to protect us from the influx of STRs.
I agree on many things the STR Committee is discussing (noise rules for residents, as well as renters; respect for one another; health and safety requirements; enforcement of rules; the Good Neighbor Policy; quiet hours for all). I have read all the comments, from both sides, submitted to the County Commissioners. I appreciate the time that people have spent on their letters. I really appreciate the people who have offered suggestions. Thank you.
I want to make it clear that residents also support our local economy year round. We shop here and hire local people. We volunteer and donate to our non-profits, as I'm sure that STR owners do in their communities. We live here. We are not a business. STR owners are running businesses in our neighborhoods from afar. How can they really understand livability in small coastal communities? The coast has always had vacation rentals and full time residents. I am hoping that we can work this out and live together in this beautiful, peaceful place.
We had our lot for 12 years before we could afford to build. We sold a house to be able to do this. It seems that many STR owners have purchased second homes here that they can't afford, unless they rent them out short term. Real estate investments are cyclical. Do we all need second homes? Maybe sell your primary residence when you retire and move here to join us. See what living at the beach is all about.