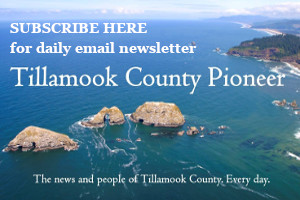 A work group formed in September 2016 to discuss repair and replacement of tide gates and associated infrastructure on the Oregon Coast and the lower Columbia River will host a series of meetings to reveal initial findings.
Formed by the Oregon Farm Bureau, the Oregon Cattlemen's Association, the Oregon Watershed Enhancement Board and Oregon Department of Fish and Wildlife, the group was established to address the problem of failing, undersized or unknown tide gates, which can cause flooding to valuable estuaries, wetlands, agricultural land, roadways, communities and fish and wildlife habitat.
This second round of meetings will focus on findings from listening sessions that took place in December 2017, where concerns and ideas for improvement for tide gates along the Oregon coast, including those in Columbia, Clatsop, Tillamook, Lincoln, Coos and Curry counties were gathered. A summary report prepared by the Oregon Association of Counties details these findings.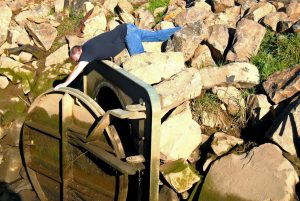 The meetings will take place in January in Clatskanie, Newport, Coquille and Tillamook, and will include discussions on clarity surrounding regulatory compliance and permitting requirements, possible pilot projects, and funding. The Tillamook forum is scheduled for Jan. 17th from 3 to 5 pm at TBCC.
"The Tide Gate Partnership Group is now ready to report on the status of the tide gate inventory, ways to streamline regulations affecting tide gates, and potential support to help landowners through permitting processes," said Columbia County Commissioner Margaret Magruder, who serves as Convener for Clatsop and Columbia counties.
"The Partnership Group wants to hear from landowners, local governments and environmental organizations to make sure we are on the right track and to solicit recommendations for next steps."
The goal of the Oregon Tide Gate Partnership Group is to develop a voluntary, collaboration-based action plan for tide gate repair or replacement that is cost effective, efficient to implement and is supported by tide gate owners, regulatory agencies and organizations providing technical assistance and funding.
The meetings will take place as follows:
Thursday, Jan. 17 for Lincoln and Douglas counties
10 a.m. – noon, Lincoln County Commissioners Board Room, 225 West Olive St. Room 110, Newport
Thursday, Jan. 17 for Tillamook County
3 – 5 p.m. – Tillamook Bay Community College, Room 214/215, 4301 3rd St, Tillamook
Friday, Jan. 18 for Clatsop and Columbia counties
10 a.m. – noon, Clatskanie PUD, 495 E. Columbia River Hwy, Clatskanie
Friday, Jan. 25 for Coos and Curry counties
11:30 a.m. – 1:30 p.m., Coos County Annex (Owen) Building, 201 North Adams, Coquille
For more information, contact Margaret Magruder, 503-397-4322, Margaret.magruder@co.columbia.or.us or visit oregontidegates.org.