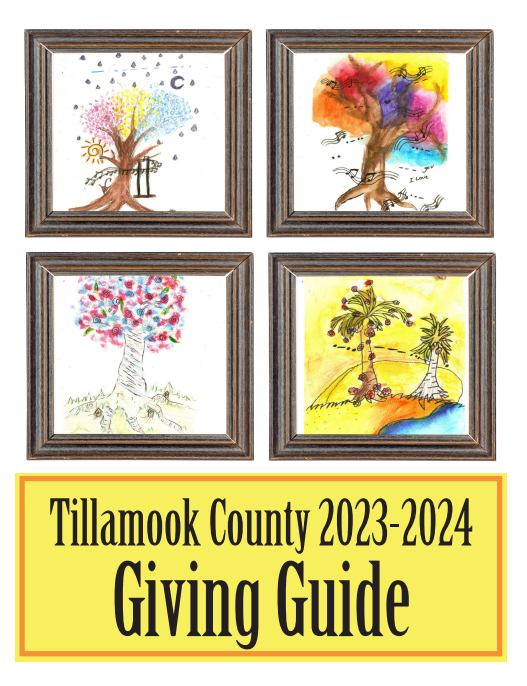 Local efforts build, expand new coalitions, training efforts to recognize National Suicide Prevention Month
Editor's Note: If you or someone you know is struggling or in crisis, help is available. Call or text 988 or chat at 988Lifeline.org. Specialized support is available through the Veterans Crisis Line (press 1 or text 838255), in Spanish (press 2 or text "AYUDA" to 988) and for LGBTQIA2S+ youth and young adults (press 3 or text "Q" to 988). 988 is also now available for individuals who are Deaf or Hard of Hearing through American Sign Language videophone services.
PORTLAND, Ore.—Oregon Health Authority (OHA) is recognizing National Suicide Prevention Month by awarding more than $640,000 to support three suicide prevention initiatives through summer 2024.
The funds awarded in three areas will:
Help counties and health systems increase staff training and efforts to support individuals at risk for suicide.
Provide support to specific populations, including older adults; service members, veterans, and their families; individuals with severe mental illness; individuals who identify as LGBTQIA2S+; and rural Oregonians.
"The best suicide prevention is community led and lifts up strategies developed at the local level," said OHA Behavioral Health Director Ebony Clarke. "These grants will inspire hope and help build connection and belonging among communities across our state—efforts that we know can save lives."
Coalition-building grants
The Oregon Alliance to Prevent Suicide has distributed $251,450 toward regional suicide prevention coalitions, with an additional $165,000 currently available for projects through June 2024.
"With limited resources, Oregon's suicide prevention coalitions have been quietly doing life-saving work," said Annette Marcus, policy manager of the Oregon Alliance to Prevent Suicide. "They're the backbone of our statewide work to reduce suicide, uniting dedicated volunteers and partners from various sectors like social services, health care, schools and justice systems. Their deep understanding of their own communities allows them to tailor efforts to make a real impact. We're truly honored to support these 13 coalitions."
In Tillamook County, the Tillamook County Suicide Prevention Coalition will create three in-person mental health fairs to reduce transportation barriers for community members, as well as support the expansion of its community coalition, which includes community organizations, school staff, business owners, and city and county government.
"This grant funding will expand our capacity to take on larger projects to help raise awareness that suicide is preventable, share important suicide prevention information and promote crisis hotlines," said co-chair Janeane Krongos.
Additional grants to the Oregon Firearm Safety Coalition and others will help reduce access to lethal means, including raising awareness about responsible firearm storage, as well as creating maps of safe storage locations. The rate of firearm suicide in Oregon is 42% higher than the national average.
Health systems aim for "Zero Suicide" with mini-grants
Oregon's Zero Suicide Initiative works with health care and behavioral health providers and systems to ensure continuity of care for individuals at risk of suicide through a "system-wide transformation toward safer suicide care for systems dedicated to improving patient safety." Funded through a grant from the Substance Abuse and Mental Health Administration (SAMHSA), counties and health systems in Oregon will meet the culturally specific suicide prevention needs of Oregon's older adults, people experiencing serious mental illness and service members, veterans and their families being served by the health systems.
The one-year Zero Suicide mini-grants, which total $139,737, will fund Marion County Health and Human Services, the Multnomah County Health Department, Providence Health and Services, Samaritan Health Services Inc., and the Wallowa Valley Center for Wellness to support implementation of suicide safer care activities.
"Bringing light to suicide prevention awareness is near and dear to our hearts," said Chantay Jett, executive director of the Wallowa Valley Center for Wellness. "Our community has lost one too many to suicide which hits hard in a small town. Every September we host a luminary vigil as a beacon of hope and a caring tribute to those lost to suicide. This funding helps us build off this event by increasing our efforts on staff training and support on suicide prevention and community awareness around this important issue, especially in connecting service members, veterans and their families."
Upcoming grants to support older adults in rural communities
Lastly, using funding from the Centers for Disease Control and Prevention's Comprehensive Suicide Prevention Grant, OHA is reviewing potential grantees that will receive grants ranging from $8,000 to $15,000 to increase social connection for older adult Oregonians living in rural and remote communities. A total of $84,000 in funding will be awarded, in partnership with the Association of Oregon Community Mental Health Programs, in October 2023.
OHA continues to champion suicide prevention statewide
According to recent data from OHA, Oregon remains above the national average for suicide rates. OHA, the Oregon Alliance to Prevent Suicide and the grantees in these three initiatives are committed to combating this trend through targeted and community-driven approaches. Additional data can be analyzed through Oregon's Violent Death Data Dashboard.
The three grantmaking initiatives align with Oregon's Suicide Prevention Framework, as well as the strategic priorities for suicide prevention across the lifespan, as outlined in the state's Youth Suicide Intervention and Prevention Plan and Adult Suicide Intervention and Prevention Plan.
Everyone has a part to play in preventing suicide and ensuring people have hope and feel safe asking for help. OHA and its community partners offer low or no-cost training for anyone in the public to learn about suicide prevention, as well as trainings for school staff and other providers.