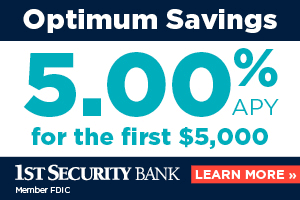 The Oregon Coast Children's Theatre & Center for the Arts announces their 12th Annual Holiday Craft Card Project. Because of COVID-19 restrictions, no in person workshops will be offered this year.
Art students can pick up free holiday craft kits at two locations: Saturday, Dec. 5, in Tillamook at the Fairview Grange Parking Lot at 5520 3rd St. and Fairview from 1-4p.m and on Saturday, Dec. 12, free pickup will be done at the Olalla Center Parking Lot 321 S.E. 3rd St. up from Main Street in Downtown Toledo in Lincoln County also from 1-4 p.m.
If students can't come pick up kits please call Mr. Adrian, artistic director, and a secondary means of dispersal might be available. Thanks to foundation support, 100 family art kits will be given out in both Oregon Coast Counties. Packs will include art supplies, blank art cards, stickers and other holiday supplies.
Students have until Jan. 15 to submit their finished original artwork representing any holiday from Christmas, New Years, even Birthdays. Artwork can be done on one of the art cards, or just a blank piece of paper no bigger than 5×7 inches. Send finished artwork via email to occt.youthartprograms@gmail.com or by smartphone to Mr. Adrian at 503-801-0603.
Parents are encouraged to contact theatre/art center directors before pickup and let them know how many children are in the household and the family's name, and the time you would like to pick up your free packet. There are limited supplies available but anyone can enter the contest. Prizes will be mailed out in January.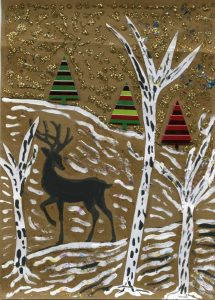 To enter, send and include the name, age, and school, of the student, or if they are home schooled. Each entry will have an entry number assigned and then 15 prizes will be randomly drawn.
Contest open to youth 5-18 years of age in Tillamook and Lincoln County. OCCT/OCCCA is currently in their 30th year and has directors in both Lincoln and Tillamook County. In normal years, they tour all over Oregon but do the majority of their programs on the Central Oregon Coast- promoting the "fine and performing arts for the children of Oregon."
For further info, or to support our work- please contact directors by phone or email. Happy Holidays and keep alive the arts for our children.