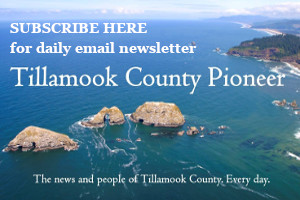 Oregon Coastal Flowers (Hydrangea Ranch) is hosting a specialty plant sale on March 12-13 from noon – 5 pm.
The sale features a variety of bareroot plants including several different hydrangeas, and popcorn viburnum. The plants are all mature that have over 10 years of cultivation and growth. Each plant is very large and will appear to have been planted in a yard/garden for many years. They have all been pruned heavily for ease of handling, so they will not flower this first spring/summer. However, they will be gloriously full of flowers next year as they have been expertly grown to be full-size, productive plants. All plants are bareroot and should be planted within one-two weeks.
Purchase 10 or more plants and get 10% off an order; purchase 100+ plants and get 25% an order.
Delivery is available in Tillamook County for $25 for the first plant and then $10 for each additional plant. Planting is also available in Tillamook County for $25/plant; inquire about location and soil.
To view photos of the plants, and to reserve online, visit https://hydrangearanch.oregoncoastalflowers.com/specialty-plants-order-form/. Please call 503-812-9190 with any further questions.
Plants can be purchased and picked up during the sale on March 12-13, from noon – 5 pm at 6730 Kilchis River Rd at the Warehouse. Cash, checks, and all major credit cards are accepted.