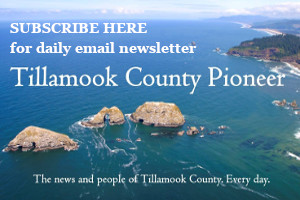 Labor Day weekend is normally a time of celebrations, reunions and family vacations. This year, though, it's important to reconsider the activities you engage in with friends and family.
We've seen the number of people infected with COVID-19 spike after Memorial Day and Fourth of July holidays. To keep our communities healthy and to be able to reopen schools statewide, we need to avoid that happening this holiday weekend.
This means staying close to home, spending time with members of our household, avoiding crowds, and following public health guidance.
While thinking about how to celebrate the end of this unusual summer, it's a good idea to get clear with family and friends about what activities you are comfortable doing. Here are some ways to discuss your approach when someone asks you to attend a gathering:
Share how you feel. What are your thoughts about the current protections? What fears do you wish your loved ones would understand?
Share information. For example, if you feel pressured to join an activity because your family or friends think you are unlikely to catch the virus, you can explain that you do not want to potentially spread the virus.

Learn how OHA plans to create 'Healthier Together Oregon'

COVID-19 has shined a spotlight on health disparities, and we have seen in real time how inequities harm our communities. OHA wants to address inequity head-on and rebuild a better Oregon for everyone. Our new 2020 – 2024 State Health Improvement Plan, Healthier Together Oregon, is a roadmap for how to get there. Explore the new plan and see what we will be working with others across the state on to achieve in the next five years. Learn more at healthiertogetheroregon.org.

COVID-19 daily cases continue to decline

During the week of Monday, Aug. 24, through Sunday, Aug. 30, OHA recorded 1,558 new cases of COVID-19 infection. This is down 8.6% from last week's tally of 1,704 and Oregon's lowest weekly total since the end of June.

The percentage of positive tests also dropped to 4.4 percent, the lowest in two months. Thirty-nine Oregonians were reported to have died, up from 32 last week. The 26,713 cases reported in Oregon as of Aug. 30 equates to about to 631 cases per 100,000 persons. Also, as of Aug. 30, 459 Oregonians have died with COVID-19, a mortality rate of 11 deaths per 100,000 Oregonians.

The age group with the highest incidence of reported infection continues to be 20–29-year-olds, with rates decreasing in subsequent decades of life. Through April 18, 51 percent of reported cases had been among persons 50 or older and 48 percent of the deaths have involved persons 80 or older.

Oregon reports 140 new confirmed and presumptive COVID-19 cases, 3 new deaths

COVID-19 has claimed three more lives in Oregon, raising the state's death toll to 468, the Oregon Health Authority reported Wednesday September 2nd.

Oregon Health Authority reported 140 new confirmed and presumptive cases of COVID-19, bringing the state total to 27,075.

The new cases are in the following counties: Baker (1), Clackamas (4), Coos (2), Curry (1), Deschutes (1), Douglas (1), Jackson (14), Josephine (3), Lane (11), Lincoln (1), Linn (1), Malheur (8), Marion (19), Morrow (1), Multnomah (32), Polk (7), Sherman (1), Umatilla (13), Wallowa (1), Wasco (1), Washington (16) and Yamhill (1).