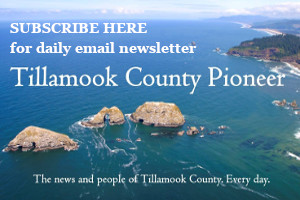 Eagle Creek Fire pours smoke into the Columbia Gorge, forcing evacuations and disrupting I-84
 
The Eagle Creek Fire in the Columbia River Gorge National Scenic Area was reported early this morning at 4,800 acres and has come within four miles east of Corbett. The fire started on Sept. 2, just south of Cascade Locks. Over the weekend it jumped the Columbia River near Archer Mountain. All hikers and campers in the area were accounted for and safely removed or led out by Sunday. Trail, railroad and area closures are now in effect. 
As of this morning, about 300 personnel were assigned to the fire. Oregon State Fire Marshal task forces are in the fire area doing structure protection. No primary residences have been lost. Additional resources have been ordered. Level 1, 2, and 3 evacuations are in place for Cascade Locks and nearby areas in both Hood River and Multnomah counties. Evacuation levels and zones can rapidly change. The Hood River County Sheriff (http://www.hoodriversheriff.com/news/breaking-news/) and Multnomah County Sheriff (https://flashalert.net/id/MCSO/107579?alert=1) are the most reliable sources for the latest evacuation information. Shelters have been set up at Mt. Hood Community College, 3691 NE 17th Drive in Gresham and at the Skamania County Fairgrounds, immediately across the Columbia River in Stevenson, Wash.
 
A section of Interstate Highway 84 was reported closed from Troutdale (Exit 17) to two miles west of Hood River (Milepost 62). Bridge of the Gods is also closed. SR-14 in Washington is closed to commercial traffic in both directions but open to passenger vehicles. SR-14 is extremely congested in both directions, please travel only if necessary. Get the latest information on road closures at www.tripcheck.com. 
On Sunday, Governor Kate Brown declared the fire a conflagration, enabling additional structural resources to be assigned to this fire. As of this morning, the fire was threatening ODF protected land but had not yet burned onto protected acres.
An interagency incident management team (Type 2) assumed command of the fire yesterday. Under Unified Command ODF is fully integrated with that team and providing mutual aid. Also in the Unified Command are the U.S. Forest Service, the Oregon State Fire Marshal and the Columbia River Gorge National Scenic Area. The team is also assuming command of the nearby 850-acre Indian Creek Fire. 
The fire is reported to be human-caused and is under investigation by the Oregon State Police and other authorities.
Fire danger remains high to extreme in Oregon
Conditions continue to favor new fire starts and extreme fire behavior on existing fires. Know and follow the fire restrictions and closures for where you live, work or travel. To find that information for ODF-protected lands, go to
http://www.oregon.gov/ODF/Fire/Pages/Restrictions.aspx.

  
New wildfires on ODF-protected forestlands
There were no new wildfires 10 acres or larger reported on ODF-protected forestlands over the past 24 hours.
 
Updates on existing Oregon wildfires
Growth slowed on some large existing fires in Oregon and increased on others. There are now four wildfires or wildfire complexes in the state over 20,000 acres in size. ODF has personnel engaged in or closely monitoring many of those fires on lands not protected by ODF. Their primary mission is to help coordinate and ensure the protection of nearby ODF-protected lands.
 
For photos and more information on wildfires and wildfire readiness, please go to the department's wildfire blog at http://wildfireoregondeptofforestry.blogspot.com/.
 
Chetco Bar Fire – in Curry County
Oregon's largest wildfire has made significant growth, adding 24,656 more acres to reach an estimated 167,513 acres.  Approximately 20,000 acres are land protected by ODF through the Coos Forest Protective Association. Today, firefighters will continue to identify, prioritize, and suppress or contain spot fires while holding and improving existing containment lines. Crews and dozers will be improving, or reopening, fireline that was constructed 15 years ago during the Biscuit Fire and improving roads to be used as containment lines. To stop or slow fire growth, crews may strategically burn vegetation between the main fire and containment lines. These operations would include careful consideration of terrain, vegetation, and predicted fire weather.
 
Structure protection will continue in Josephine County in the Oak Flat area. Two additional Oregon State Fire Marshal task forces will be arriving to join in structural fire suppression efforts. An incident management team will begin to arrive and will be taking command of the east side of the fire over the next couple of days.There are more than 1,600 personnel assigned to this fire. Evacuations, and area, road, and trail closures in effect.
 
Horse Prairie Fire – Douglas Forest Protective Association
The Horse Prairie Fire has grown by an additional 1,225 acres. It is now estimated at 14,038 acres in size. Containment remains at 20 percent. Approximately 969 personnel are engaged on the fire which is located about 17 miles northwest of Canyonville. Road and area closures also remain in effect.
 
Jade Creek Fire – Klamath-Lake District / Fremont-Winema National Forest
Containment on this fire is now 51 percent, with the acres burned remaining at 782.  The entire fire is now lined and there has been no growth outside of that fire perimeter. It is burning about 16 miles east of Bly on private land and land managed by the U.S. Forest Service in an area of sagebrush, grass, juniper, timber and logging slash.
Falcon Complex – Umpqua National Forest
Containment has grown to 60 percent on this 2,935-acre fire, which has not shown any new growth. The fire is roughly 17 miles north of Prospect in southern Oregon. The incident management team has successfully kept these lightning-caused fires from spreading to ODF-protected lands.
 
High Cascades Complex – in and around Crater Lake National Park
This large wildfire complex of 20 fires expanded yesterday by 8,929 acres. It is currently estimated at 38,320 acres. Containment is 20 percent. The Pup and Windy Gap fires merged into the Paradise Fire, and are now reported as part of Paradise. More than 650 people are engaged on these fires. Road, trail and area closures remain in effect.
 
Jones Fire – Willamette National Forest
There was no growth on this fire, which remains at 8,536 acres. Containment remains at 51 percent. An ODF branch is integrated with the interagency incident management team on this fire to protect private lands. The fire is located east of Springfield and about 10 miles northeast of the town of Lowell.
 
Miller Complex – Rogue River-Siskiyou National Forest
This complex grew by an estimated 999 acres to reach 18,964 acres in size. Containment is back to 25 percent. Evacuations and area, road, and trail closures are in place. The Complex is burning in southwest Jackson County in difficult, timbered terrain about 17 miles east of Cave Junction. ODF continues to actively engage here to keep these fires from spreading to lands protected by ODF. More than 600 personnel are engaged with this complex of fires.
 
Milli Fire – Deschutes National Forest
There is no reported change in acreage on this lightning-caused fire, which is still at 22,527 acres, and 60 percent contained. Approximately 1,334 acres of ODF-protected lands have burned within this fire's perimeter. Firefighters worked to keep the overall fire intensity low as the fire burned onto those private lands, minimizing damage to those resources as much as possible. Level 1 evacuation notices remain in effect, as well as road, area, and trail closures. A community meeting regarding the Milli Fire will be held at 5 p.m. on Tuesday, September 5, at Sisters High School.
 
Nash Fire – Deschutes and Willamette National Forests
This uncontained fire has grown by 1,362 acres to reach 4,862 acres. Lightning sparked this fire back on Aug. 10 about six miles north of Elk Lake in the Three Sisters Wilderness Area.  The incident management team on the Milli Fire is now also managing this fire, which had previously been included in the Horse Creek Complex. Evacuations, and area, road, and trail closures are in place.
 
North Pelican Fire – Fremont-Winema National Forest
There was growth of 750 acres on this fire burning about 25 miles north of Klamath Falls. Total acres burned now stand at 2,750. Containment remains at 18 percent. Road, trail and area closures are in effect.
 
Potato Hill Fire – Willamette National Forest
Containment on this fire 20 miles northwest of Sisters has doubled to 70 percent. It has not  increased beyond the 199 acres reported yesterday. Crews are engaged in mop-up within the fire perimeter as it smolders in heavy fuels.
Rebel – Willamette National Forest
There was modest growth of 195 acres on the three fires in this group – Rebel, Pete and Box Canyon. The new total is 7,432 acres. Containment is still at 19 percent. These fires are burning in the Three Sisters Wilderness 13 miles south of McKenzie Bridge. Road, trail and area closures, and evacuations remain in effect.
 
Staley Fire – Willamette National Forest
Containment rose slightly on this fire to 78 percent. There was no growth on this fire, which remains at 2,234 acres. Caused by lightning, the fire is 23 miles south of Oakridge. More resources were released from this fire over the weekend to go on to other fire assignments, and it was turned over to the incident management team that is currently managing the Jones Fire.
 
Umpqua North Complex – Umpqua National Forest 
There was further growth of 1,200 acres on this group of fires. Total acres now stand at 29,544 acres. Containment remains at 23 percent. More than 1,000 personnel are engaged on this complex of 15 lightning-caused fires that are located about 50 miles east of Roseburg along Highway 138.
 
Whitewater Fire – Willamette National Forest
Containment remains at 33 percent on these lightning-caused fires burning in the Mt. Jefferson Wilderness Area about 15 miles east of Detroit. There was growth on three of the four fires in this group – Whitewater (now at 12,054 acres), Little Devil (1,068 acres) and Scorpion (360 acres). The French Fire is still reported as two acres. Over 700 personnel are engaged on these fires.