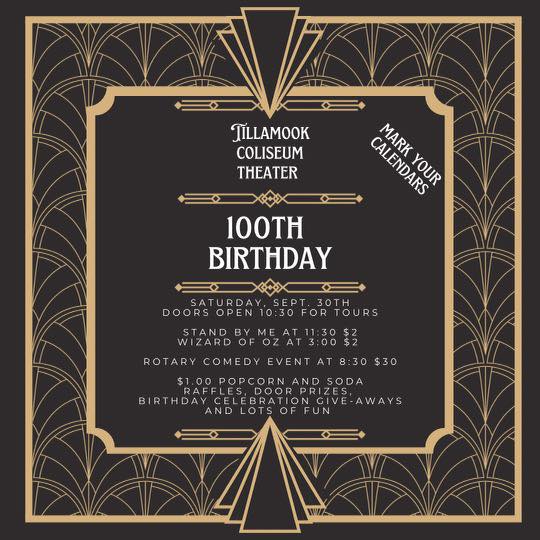 There are Red Flag Warnings across much of Oregon today, as well as extreme heat warnings and air quality alerts. As the holiday week-end – and these same conditions – continue, Oregon also continues to be at risk for high to extreme fire danger. From three months without significant rain, to fuels as dry as it is possible for them to be and scarce available firefighting resources, the situation is ideal for new fire starts and extreme fire behavior on existing fires. As you are out and about over the next few days, and beyond, please help prevent human-caused fires. Know and follow the fire restrictions and closures for where you are located or will be traveling. To find that information on ODF-protected lands by area, go to http://www.oregon.gov/ODF/Fire/Pages/Restrictions.aspx.
 
And, from the frontlines of the Horse Prairie Fire Camp – just one of the large fires in Oregon where thousands of firefighters are spending their holiday week-end – here is a brief fire prevention video to help spread the message and remind us all to do our part to prevent those human-caused fires and Keep Oregon Green. We encourage you to share it out on your own social media sites – https://www.facebook.com/odfprevention/videos/699961523461728/.
 
New wildfires on ODF-protected forestlands
There were no new wildfires 10 acres or larger reported on ODF-protected forestlands over the past 24 hours.
 
Updates on existing Oregon wildfires
Growth slowed on some large existing fires in Oregon and increased on others. There are now four wildfires or wildfire complexes in the state over 20,000 acres in size. ODF has personnel engaged in or closely monitoring many of those fires on lands not protected by ODF. Their primary mission is to help coordinate and ensure the protection of nearby ODF-protected lands.
 
For photos and more information on wildfires and wildfire readiness, please go to the department's wildfire blog.
 
Chetco Bar Fire – in Curry County
Oregon's largest wildfire has grown to 142,857 acres, of which at least 18,000 are land protected by ODF through the Coos Forest Protective Association, with containment remaining at 10 percent. There are 1,562 personnel assigned to this fire.
 
While winds were less than predicted yesterday, the fire still spread north and northwest in the Hog Mountain and Pistol River area, eastward, further into lands burned during the Biscuit Fire and southeast, in the area north of Bailey Mountain. Multiple smoke columns were visible, some up to 10,000 feet high.
 
Firefighters built handline in the southeast corner where fire crossed containment lines Thursday night and connected dozer lines with road systems to establish containment lines. In the Winchuck area, and along the western perimeter, Oregon State Fire Marshal task forces maintained hoselays and sprinkler systems and performed tactical patrols. Crews have mopped up about 100 feet inside that fire perimeter. Dense smoke limited the use of aircraft.
 
Today tactical patrols on the southwest and western perimeter of the fire continue. Construction of direct and indirect lines northeast toward the Pistol River is ongoing. Crews are mopping up on the west and northwest side of the fire. On the eastern flank, firefighters continue to re-establish and improve the firelines that were constructed during previous fires. To the south, firefighters are looking at opportunities for fireline construction, which may extend into California. Aircraft may be hampered by dense smoke and limited visibility.
 
Extreme to Hazardous smoke impacts are being seen in local communities near the fire, with reduced visibility. Coastal communities in the area may see some improvement this afternoon, however, inland communities down valley of the fire will remain in heavy smoke.
 
The Oregon State Fire Marshal's Blue Team is transitioning to the Green Team, however, the number of firefighters and equipment committed by Oregon State Fire Marshal remains unchanged.
Evacuations remain in place in Curry County, however, this morning the Curry County Sheriff announced that some of the Level 3 evacuations have been reduced to a Level 2. More information on this Evacuation Re-Entry Plan is on Inciweb at https://inciweb.nwcg.gov/incident/article/5385/39772/.
 
The Red Cross evacuation shelter is in Gold Beach at the Curry County Fairgrounds showcase building, 29392 Ellensburg Avenue. Tolowa Dee-ni' Nation is also operating a shelter at the Xaa-wan'-k'wvt Village & Resort (old Ship Ashore) RV Park located at 12370 Highway 101 North in Smith River. Residents are encouraged to monitor the interactive evacuation map for changes: http://arcg.is/2vWQN2N.
 
There will be a Community Fire Briefing on Sunday, September 3, at 7 p.m. in Cave Junction at the Illinois Valley High School.
There are no closures on Highway 101, and local businesses, restaurants, and lodging establishments in Brookings and Harbor remain open for business. Several large wildfires are burning in southwest Oregon. Area closures have been implemented on the Rogue River – Siskyou National Forest and BLM lands. Fire restrictions are in place: http://bit.ly/2erUN5B.
 
Horse Prairie Fire – Douglas Forest Protective Association
The Horse Prairie Fire is now estimated at 11,775 acres and remains 15 percent contained. Approximately 950 personnel are engaged on the fire which is located about 12 miles west of Riddle. There are Level 3 evacuations in effect for residences on portions of Lower Cow Creek and Doe roads, with local fire departments' engines posted at all nine affected homes. Road and area closures also remain in effect.
 
Jade Creek Fire – Klamath-Lake District / Fremont-Winema National Forest
This lightning-caused fire is 1,600 acres with no containment yet. It is burning about 15 miles east of Bly on private land and land managed by the U.S. Forest Service in an area of sagebrush, grass, juniper, timber and logging slash. Due to the complexity of this wind-driven fire, an Interagency (Type 2) Incident Management Team assumed command of the fire today and approximately 200 personnel are now engaged on this fire. Campgrounds and hikers in the fire's area have been evacuated and others are on alert in case subsequent evacuations are needed. Road, trail, and area closures are in effect. Travelers on Highway 140 between Bly and Lakeview should be aware of decreased visibility due to smoke, intermittent road closures, and emergency response vehicles in the area.
 
Potato Hill Fire – Willamette National Forest
The Potato Hill Fire is burning near Highway 20 and FS Road 2690 (on the south side of Highway 20 directly opposite of the Lost Lake area). Crews, engines, and dozers have made significant progress using direct and indirect tactics to suppress the fire. Smoke from this 165-acre fire could impact Highway 20 visibility at night and early morning. Please slow down, turn your headlights on, and expect temporary delays and pilot car operations on Highway 20 while firefighters are working in the area. Call 511 or visit tripcheck.com for current road conditions.
 
Milli Fire – Deschutes National Forest
This lightning-caused fire grew by 251 acres to 22,718 acres. Containment remains at 44 percent. Fuels continue to burn within the fire perimeter, as well as to the southwest and west. As of today, approximately 1,268 acres of ODF-protected lands have burned within this fire's perimeter; additional ODF-protected acres may be involved as the fire continues to burn pockets of unburned fuel within the perimeter. Fire behavior was active yesterday, with flanking, backing, short-range spotting, and isolated pockets of unburned trees continuing to torch.
 
Note: the incident management team on the Milli Fire is now also managing the Nash Fire (which had previously been included in the Horse Creek Complex). That fire merged yesterday with the Separation Fire, and current acreage on that total fire area is still not known this morning and not included in this report.
 
Naylox Fire – Klamath-Lake District
The fire is located about 10 miles north of Klamath Falls. It is now 40 percent contained, has been mapped at 423 acres, and the cause remains under investigation. Level 1 evacuations and local road closures in the area of Algoma Road remain in place. Travelers along Highway 97 North are asked to continue to be vigilant in watching for emergency vehicle traffic and to reduce speed as needed. Unless the situation changes, this will be the final daily report on this fire.
 
Falcon Complex – Umpqua National Forest
There was no new growth reported on this fire, which remains at 2,935 acres size and containment at 55 percent. The fires are burning in timber roughly 17 miles north of Prospect in southern Oregon. The incident management team has successfully kept these lightning-caused fires from spreading to ODF-protected lands.
High Cascades Complex – in and around Crater Lake National Park
Oregon's third largest wildfire complex grew by 989 acres yesterday and is currently 27,321 acres and 38 percent contained. Road, trail and area closures remain in effect.
 
Jones Fire – Willamette National Forest
This fire grew by 747 acres yesterday and is now reported at 7,940 acres and 51 percent contained. An ODF branch is integrated with the interagency incident management team on this fire to protect private lands. The fire is located east of Springfield and about 10 miles northeast of the town of Lowell.
 
Miller Complex – Rogue River-Siskiyou National Forest
Growth on this group of fires yesterday was 1,072 acres and the complex is now 16,012 acres, with containment remaining at 40 percent. The Complex is burning in southwest Jackson County in difficult, timbered terrain about 17 miles east of Cave Junction. ODF continues to actively engage here to keep these fires from spreading to lands protected by ODF.
 
North Pelican Fire – Fremont-Winema National Forest
There was moderate growth of 100 acres on this lightning-caused fire to a total of 1,900 acres and it remains at 18 percent contained. The fire is burning about 25 miles north of Klamath Falls.
 
Rebel Fire – Willamette National Forest
This fire grew by approximately 200 acres yesterday and is now 6,169 acres and remaining 19 percent contained. The fire is burning in the Three Sisters Wilderness 13 miles south of McKenzie Bridge. Road; trail, and area closures are in effect. This morning, Lane County issued a Level 1 (Be Ready) Evacuation Order for residents and campers along Oregon Route 242, due to the potential fire danger in nearby forests. A community meeting related to this fire and the Horse Creek Complex will be held Sunday, September 3, at the Upper McKenzie Community Center in Blue River.
 
Staley Fire – Willamette National Forest
This fire again grew more slowly yesterday, increasing by about 80 acres to a total of 2,234 acres, and is now 69 percent contained. A forest closure for the fire area, including roads and trails, remain in effect on this lightning-caused fire, which is 23 miles south of Oakridge. Resources, including seven crews, were released yesterday from this fire for other fire assignments, and the team managing this fire is helping to respond with initial attack on new fire starts in the area. On September 3, the Incident Management Team on this fire plan to turn it over to the IMT that is currently managing the Jones Fire.
 
Umpqua North Complex – Umpqua National Forest
The second largest wildfire complex in Oregon is now 27,344 acres in size, a growth of 1,986 acres, with containment at 20 percent. More than a thousand firefighters are engaged on this complex of 15 lightning-caused fires that are located about 50 miles east of Roseburg along Highway 138.
Whitewater Fire – Willamette National Forest
This lightning-caused fire is burning in the Mt. Jefferson Wilderness Area. The fire grew yesterday by 69 acres, bringing the total acres burned to 11,229, and it is now 33 percent contained.