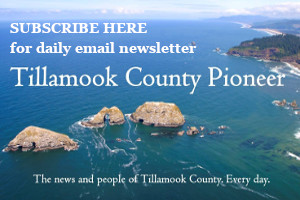 Evacuation levels on the Pike Road Fire have been modified by the Tillamook County Sheriff's Office and as of 5:00 pm on September 10, 2020 are:
 Pike Road and roads accessed by Pike Road remain at a Level 3 (GO) evacuation level
 Doughty Road and the Willowbrook Area's evacuation has been changed to Level 2 (SET)
 Alderbrook Road and the Kilchis Road's evacuation has been changed to Level 1 (READY)
Doughty Road, Alderbrook Road, Kilchis Road and the Willowbrook area remain closed to thru traffic.
The evacuation change reflects progress in the suppression efforts on the fire and the change in weather conditions. While a fire line is expected to be completed around the perimeter of the fire by tomorrow, September 11th, significant work remains to actually secure this perimeter and create a degree of certainty the fire will not move beyond it. Further changes to the evacuation levels will be evaluated depending on current and expected fire conditions. The current level of containment on this fire is 5%.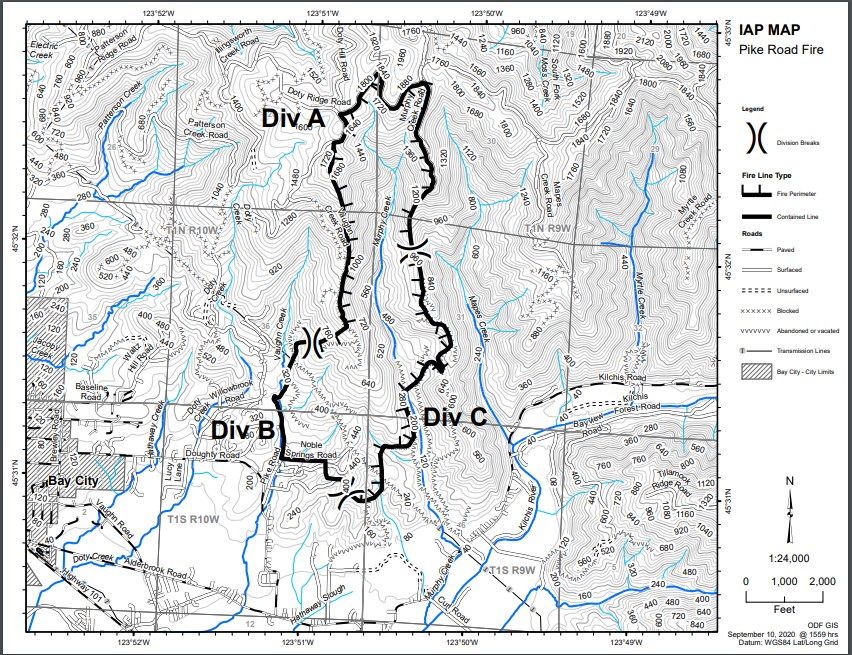 A map of the fire area is now available. From detailed information using on the ground information and additional reconnaissance a map of the fire area has now been produced. In general terms none of the fire's spread is east of Vaughn Creek and is mostly confined to the Murphy Creek drainage.
With the extremely windy conditions during the fires main expansion there is the possibility that "spot fires" are beyond the mapped area that are not accurately represented on the map.
Resources on the fire for 9/10/2020 include:
7 engines
1 water tender
6 bulldozers
5 feller bunchers
1 excavator
8 crews
Total personnel: 180