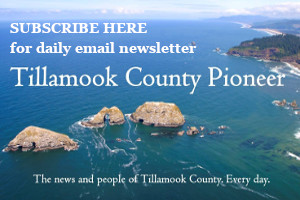 This week, starting tomorrow July 26th, ODOT is striping OR 6 from milepost O in Tillamook to milepost 46 prior to Banks. We'll work from 7 a.m. to 7 p.m. and estimate the project to take three days.
Expect traffic delays as we move along the road. Please use caution and be patient as we perform this work to improve safety. Give yourself plenty of time to make the trip, or use an alternate route.
Use TripCheck.com to see real time impacts as you plan your trip through the area.
Check out what we are building this year!
See what is being constructed on the roads in and around your community by visiting our construction webpage. You can explore our interactive map showing all the projects that are expected to construct in 2022.
We also have a live online open house focusing on traffic and construction impacts. The open house will close on August 22.
Translation/Interpretation Accommodations
For ADA Title II or Civil Rights Title VI accommodations, translation/interpretation services or for additional information call 503-986-2600, TTY (800) 735-2900 or use the statewide Oregon Relay Service: 7-1-1.
Si desea obtener información sobre este proyecto traducida al español, sírvase llamar al 503-986-2600.