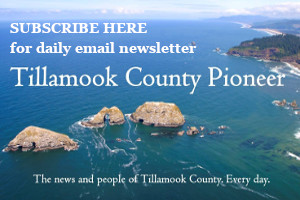 (Oct. 18, 2022-Portland, Ore.)— Portland metro area counties, including Multnomah, Washington and Clackamas, as well as Columbia County, are experiencing unhealthy air quality this morning due to smoke from the Nakia Creek fire in Clark County, Wash. A weather inversion is trapping the smoke near ground level, causing the deterioration in air quality. However, weather forecasters expect the inversion to lift by afternoon and the air quality should improve when that occurs. Forecasters expect this weather pattern to repeat through Thursday. Per the Washington Department of Ecology and the Oregon DEQ air quality sensors at 1 pm, air quality has deteriorated into the unhealthy for everyone category across much of the Portland/Vancouver metro & the Eugene/Springfield metro as of midday Tuesday. Their recommendations are to close windows and limit outdoor activities.
Rain is expected on Friday, which should lead to improved air quality.
Smoke levels can change rapidly depending on weather. Check current conditions on the Oregon Smoke Information Blog, DEQ's Air Quality Index, or by downloading the free OregonAIR app on your smartphone.