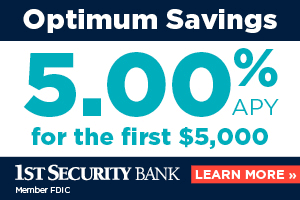 As we head into the winter holidays, many of us are thinking about how to celebrate safely. But as the pandemic has worn on, these won't be the first celebrations that look a little, or a lot, different.
What have you learned from other holidays this year? How are you planning to adapt your traditions during the winter holidays? (On our potential agenda: a masked and distant visit to a tree farm, a latke-cooking lesson over FaceTime and a game night on Zoom with family from a couple miles away and several states away.)
Please share your ideas with us at this link by noon Monday, Dec. 7, and we'll publish some in an upcoming Coronavirus Update. Please be aware that we may decide to use any submitted photos in the newsletter, but we would not include your name without your permission.
People in Oregon will find it easier to learn about the state framework that went into effect today with an updated coronavirus website. The website is the new go-to place for anyone who wants to learn about COVID-19 in Oregon. Among the highlights are a map with each county risk level, state guidelines, resources, testing information and more.
Explore the updated website at coronavirus.oregon.gov.
Workers' compensation and COVID-19
Have you been quarantined or isolated due to a workplace exposure to COVID-19? Or have you contracted COVID-19 in the workplace?
Workers who have been exposed to COVID-19 at work may be entitled to have their lost wages and medical expenses covered by their employer's workers' compensation insurance. Employers cannot retaliate or discriminate against a worker for filing a workers' compensation claim or for raising workplace safety concerns.
For more information, call 800-452-0288 (toll-free) or click on the graphic below.
Lab reporting change provides additional benefit
As OHA adapts how it reports COVID test results to align with the new framework, we anticipate an additional benefit. The change will eliminate some of the recent issues processing laboratory test reports because OHA will need only to process positive test results in the database. Negative results will be counted in the Electronic Lab Results (ELRs) totals.
The Oregon communicable disease reporting system was designed to collect information for reportable diseases (i.e. cases), with information reported by laboratories and collected by case investigators during the course of a case interview.
The system allows OHA to collect demographic and risk information, establish epidemiologic links between cases, identify cases who need additional wraparound services, and collect information on close contacts.
Because all COVID-19 results are reportable in Oregon, OHA has strained the database capabilities by using it for an additional purpose – keeping track of how many people tested negative for COVID-19. The volume of records slowed down the system.
OHA is re-establishing the database for its intended purpose — to only track cases. Test results will remain in the system, but OHA will only create cases for those who test positive. This allows OHA to alleviate the performance issues, track cases and calculate a test-based percent positivity.