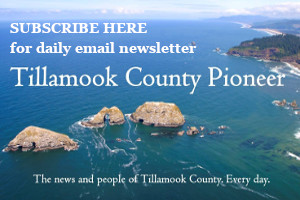 Oregon prepares for possible federal decisions to authorize COVID-19 booster shots for Moderna and Johnson & Johnson vaccines
Oregon will be ready to make booster shots available to eligible persons who had previously received the Moderna and Johnson & Johnson COVID-19 vaccines, should the U.S. Food and Drug Administration (FDA) amend its Emergency Use Authorizations and the Centers for Disease Control and Prevention (CDC) and the Western States Scientific Safety Review Workgroup recommend their use.
Immunity generated by COVID-19 vaccines has been shown to wane over time. For this reason, on Sept. 24, the CDC recommended booster doses of the Pfizer vaccine for specific groups of people at high risk of severe disease. A booster dose of the Pfizer COVID-19 vaccine may be given to specific groups of people at least six months after they completed their primary vaccine series.
The FDA's Vaccines and Related Biological Products Advisory Committee (VRBPAC) met yesterday to review data and voted to authorize Moderna vaccine booster doses for persons 65 years of age and older and persons 18 years of age and older at high risk of illness, or with frequent institutional or occupational exposure that puts them at high risk of complications of COVID-19.
Today, VRBPAC reviewed data and voted to authorize a second dose of the Johnson & Johnson vaccine for those 18 years of age and older at least two months after they receive the currently recommended single dose.
CDC will take up any recommendations at the upcoming Advisory Committee on Immunization Practices (ACIP) meetings on Oct. 21 and 22. The ACIP would then make a recommendation to the director of the CDC, who would make the official recommendation for use.
Oregon will await a final review of the Moderna and Johnson & Johnson vaccines by the Western states workgroup, which includes Oregon, Washington, California and Nevada. Normally, the workgroup convenes and reviews the ACIP recommendations immediately after they are made.
"We want to ask all eligible Oregonians who may be eligible for either the Moderna or Johnson & Johnson booster shots to be patient," Dr. Cieslak added. "A future booster appointment may not be immediately available, but those who are eligible will get one. The current vaccines will continue to protect vaccinated Oregonians from COVID-19, no matter what vaccination they received."
Eligible residents in long-term care facilities, including seniors, should receive their boosters through vaccination plans developed by their homes and pharmacies. State officials are also planning ways to reach home-bound seniors, people with disabilities and other vulnerable populations.
Vaccines will continue being made available to Oregonians through their health care provider or local pharmacy.
Helping to save lives through screenings and early detection
Before COVID-19, many people may have already felt overwhelmed by the challenges of staying on top of their health: exercising, eating right, sleeping well and going to the doctor. But, bit by bit, we can get back to focusing on our whole health.
Since today is National Mammography Day, let's start with breast health.
Breast cancer is the second most common cancer affecting American women. But better treatments and earlier detection through screening and increased awareness are believed to have contributed to declining death rates over time.
However, Black women have a higher rate of death from breast cancer than White women, and it is the leading cause of cancer death among Latinas.
Screening tests, such as mammograms, can be used to look for and help diagnose breast cancer. Regular mammograms can help find cancer up to three years before it can be felt upon examination. Still, it is important to be aware of changes in your breasts, do self-exams and have clinical breast exams during your annual checkups.
COVID-19 vaccination and other medical procedures
If you have recently been vaccinated and are due for a mammogram, ask your provider about how long you should wait after vaccination. According to the Centers for Disease Prevention and Control (CDC), some experts have recommended waiting four to six weeks after getting your vaccine before having a mammogram.
In Oregon, the ScreenWise Program works with a network of providers that offer breast, cervical and hereditary cancer screening services for uninsured and underinsured patients. Covered services are offered at no cost to the patient. ScreenWise was created to help reduce cancer burden and health inequities across the state.
While it is rare, men can also have breast cancer. To learn more visit the CDC here.
Do you have a story to share about your kids and COVID-19?
Learning about and sharing your stories with people across the state is a privilege and an important part of our mission to make sure your voices are heard. We are grateful to be entrusted with your stories and we'd love to hear from more of you.
If you are a parent or guardian who has vaccinated or plan to vaccinate your children, has cared for a COVID-sick child, or wants to share how your family is doing since schools have reopened, please fill out this form.
Also, please share a photo of your family or something that relates to your story that we can include in the newsletter. Photos can be attached to the survey.
Newest COVID-19 modeling report projects decrease in daily cases and hospitalizations
Today, OHA released its latest COVID-19 forecast showing a continued decline in daily cases and hospitalizations through mid-October.
According to the report, the effective reproduction rate — the expected number of secondary cases that a single case generates — was estimated at 0.91 on Sept. 29, which is lower than last week's projection.
At that level of transmission, the report estimates 300 cases per 100,000 people, or an average of 895 daily cases for the two-week period between Oct. 20 and Nov. 2. and 54 hospitalizations per day by Nov. 2.
The report also estimated the potential impact from the projected spread of the disease based on the average level of transmission from Sept. 23 through 29, which closely tracks the reported data during that week.
At that rate of transmission, new daily cases and hospitalizations are expected to decline more steeply, with an estimated average of 245 cases per 100,000 people, projecting an average of 740 new cases and 43 hospitalizations through Nov. 2.
The report also indicated that hospitals across the state are seeing declines in COVID-19 hospitalizations and declining COVID-19 intensive care admissions.
Vaccinations remain the most effective shield against COVID-19. Oregonians should wear masks when in indoor public spaces and when outdoors among crowds.
We want to keep you informed about COVID-19 in Oregon. Data are provisional and change frequently.
• Samples for 478,555 tests have been reported positive.
• Samples for 6,777,788 tests have been reported negative.
COVID-19 hospitalizations
The number of hospitalized patients with COVID-19 across Oregon is 563, which is 12 fewer than yesterday. There are 136 COVID-19 patients in intensive care unit (ICU) beds, which is 10 fewer than yesterday.
There are 55 available adult ICU beds out of 684 total (8% availability) and 304 available adult non-ICU beds out of 4,082 (7% availability).
The total number of patients in hospital beds may fluctuate between report times. The numbers do not reflect admissions per day, nor the length of hospital stay. Staffing limitations are not captured in this data and may further limit bed capacity.
Note: Please do not visit an emergency department for COVID-19 testing, unless you require emergency care for your symptoms.
Emergency departments in Oregon are under significant strain responding to the current surge in COVID-19. You can find a test here.
If you have a medical condition that doesn't require emergency care, contact your provider. An urgent care center may also help you get the care you need and will save emergency departments from added strain.
OHA reported that 14,138 new doses of COVID-19 vaccinations were added to the state immunization registry on Oct. 14. Of this total, 5,841 were administered on Oct. 14: 1,086 were initial doses; 1,049 were second doses and 3,666 were third doses and booster doses. The remaining 8,297 were administered on previous days but were entered into the vaccine registry on Oct. 14.
The seven-day running average is now 10,193 doses per day.
Oregon has now administered 3,156,158 doses of Pfizer Comirnaty, 1,927,927 doses of Moderna and 222,453 doses of Johnson & Johnson COVID-19 vaccines.
As of today, 2,781,985 people have had at least one dose of a COVID-19 vaccine and 2,566,802 people have completed a COVID-19 vaccine series.
These data are preliminary and subject to change.
Updated vaccination data are provided on Oregon's COVID-19 data dashboards and have been updated today.