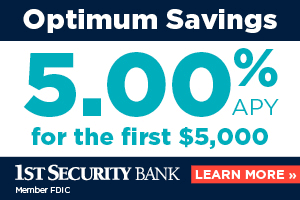 Dr. Kurt Ferre is a volunteer dentist for Medical Teams International Mobile Dental Program. He shared his thoughts on COVID-19 vaccination. 
Much of my volunteer dental work has been at Providence Hospitals and Clinics. Medical Teams was able to secure 30 spots for dental program volunteers. Most of us have been vaccinated since January! 
The urgent and emergency tooth problems didn't go away during the pandemic. In fact, they have increased. I am a senior citizen and I have a skill that was in high demand. 
I was volunteering several months before I was able to receive my 2 vaccinations. I was relieved to be able to continue my work without having the fear of contracting Covid despite my layers of PPE that I wore. 
My wife is a board-certified pediatrician and she has been volunteering giving Covid vaccinations. This morning she was at the Oregon Convention Center. She came home after her 4-hour shift and happily reported that most of the patients were young, especially, teenagers. 
Seeing all of these young residents of Oregon receiving their vaccinations moves our state to closer to our 70 % vaccination goal.
How do I know when I need help?
With so many changes happening right now, many of us find ourselves feeling more stressed, anxious or down than usual. But it can be hard to know if we should seek treatment for these feelings, or whether we can take actions to help ourselves feel better.
This chart from the National Institute of Mental Health can help you decide whether your symptoms are mild or severe and how much they are interfering with your daily life.
The chart offers tips for self-care activities for people experiencing mild symptoms and resources for people seeking treatment.
For support, the Safe + Strong Helpline is here for you. Call 800-923-HELP (4357).
Coronavirus Update readers, we'd like to hear from you
Thank you for subscribing to the Oregon Health Authority's daily Coronavirus Update. Whether you've subscribed recently or stuck with us since we began, we appreciate our readers and the time you take out of the day to keep yourself informed.
We'd like to hear from you. Please take a moment to tell us how we're doing.
Here's a link to the survey: https://www.surveymonkey.com/r/ORCoronavirusUpdate
Oregon reports 370 new confirmed and presumptive COVID-19 cases, 10 new deaths
There are 10 new COVID-19 related deaths in Oregon, raising the state's death toll to 2,726, the Oregon Health Authority reported at 12:01 a.m. today.
Oregon Health Authority reported 370 new confirmed and presumptive cases of COVID-19 as of 12:01 a.m. today, bringing the state total to 204,291.
Interim update to release time of this daily news release 
To align with the daily Centers for Disease Control and Prevention (CDC) update of the numbers of people in Oregon ages 18 and older who have received at least one dose of their COVID-19 vaccine, OHA will be releasing this daily news release later in the day, beginning today.
The CDC posts the number of people in Oregon ages 18 and up who have received at least a first dose daily, generally by 5 p.m. Eastern time.
OHA then pulls the data from the CDC site at 3 p.m. Pacific time daily and subtracts the number of people ages 18 and older who have had at least one dose from Oregon's target of 2,345,823 (70% of those 18 and over). This calculation shows how many people ages 18 and older still need to be vaccinated to achieve Oregon's goal of 70%.
OHA will update the website banner to reflect these numbers by 5 p.m. Pacific time daily.
Note: If the CDC has not updated its website by 3 p.m. Pacific time, when OHA pulls the data, OHA communications will add a note in this daily media release and on the dashboard on the Governor's website stating that CDC's website has not been updated and OHA will update the banner and dashboard at 9 a.m. Pacific time the next day.
Today, OHA reported that 27,113 new doses of COVID-19 vaccinations were added to the state immunization registry. Of this total, 11,182 doses were administered on June 9 and 15,931 were administered on previous days but were entered into the vaccine registry on June 9. Cumulative daily totals can take several days to finalize.
The 7-day running average is now 15,761 doses per day.
Oregon has now administered a total of 2,337,634 first and second doses of Pfizer, 1,659,139 first and second doses of Moderna and 153,424 single doses of Johnson & Johnson COVID-19 vaccines. As of today, 1,991,717 people have completed a COVID-19 vaccine series. There are 2,303,485 people who have had at least one dose. The number of adult Oregonians needing vaccinations to reach the 70% threshold is 93,234.
Note: OHA is working to determine why CDC's COVID-19 vaccination update today indicates minimal change. We will have a more complete update tomorrow.
To date, 2,861,055 doses of Pfizer, 2,173,680 doses of Moderna and 299,000 doses of Johnson & Johnson COVID-19 vaccines have been delivered to sites across Oregon.
These data are preliminary and subject to change.
OHA's dashboards provide regularly updated vaccination data, and Oregon's dashboard has been updated today.
Cases and deaths
The new confirmed and presumptive COVID-19 cases reported today are in the following counties: Baker (1), Benton (8), Clackamas (30), Clatsop (1), Columbia (4), Coos (2), Crook (11), Deschutes (85), Douglas (17), Harney (1), Hood River (4), Jackson (15), Jefferson (1), Josephine (8), Klamath (10), Lane (23), Linn (11), Malheur (2), Marion (35), Multnomah (59), Polk (7), Umatilla (8), Union (1), Washington (22) and Yamhill (4).
Note: Further information about these COVID-19 deaths to follow in an updated news release
Note: Due to a delay in laboratory reporting, OHA received 767 electronic laboratory reports (ELRs) on June 9, 2021 for Deschutes County. The reports are from April 17, 2021 to June 9, 2021. As a result, case counts, ELR totals and percent positivity is higher in Deschutes County for June 9, 2021 than anticipated.
COVID-19 hospitalizations 
The number of hospitalized patients with COVID-19 across Oregon is 173, which is nine more than yesterday. There are 41 COVID-19 patients in intensive care unit (ICU) beds, which is five more than yesterday.
The total number of COVID-19 positive patient bed-days in the most recent seven days is 1,328, which is a 22.3% decrease from the previous seven days. The peak daily number of beds occupied by COVID-19 positive patients in the most recent seven days is 219.
The total number of patients in hospital beds may fluctuate between report times. The numbers do not reflect admissions per day, nor the length of hospital stay. Staffing limitations are not captured in this data and may further limit bed capacity.