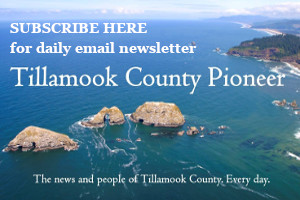 What is it?
A Bio-Blitz is an intensive, targeted biological survey of a geographic area with the goal of identifying all the species that can be found in that area at one time. It is basically a snapshot of the biodiversity.
When is it?
This year again we will be doing our Bio-Blitz with a "hybrid" approach. We will first provide instruction during a Kickoff Webinar on June 22nd at 6pm – 7:30pm  and then ask you to explore with your own household group and record your observations with the iNaturalist app anytime that works for you from June 25th through July 25, 2021.
Training Registration: 𝗵𝘁𝘁𝗽𝘀://𝗳𝗼𝗿𝗺𝘀.𝗴𝗹𝗲/𝗽𝗛𝘀𝟮𝘃𝗪𝘇𝗪𝗦𝟭𝗫𝗧𝗫𝟰𝟰𝘃𝟵
Grab your smart phone, download the iNaturalist app, and get ready to contribute to the world of science while enjoying one or all of Oregon's Marine Reserves.
Where are they?
There are FIVE Marine Reserves along the Oregon Coast, each with great tidepools. As this is a month long event, you have plenty of opportunity to possibly even hit all five marine reserves!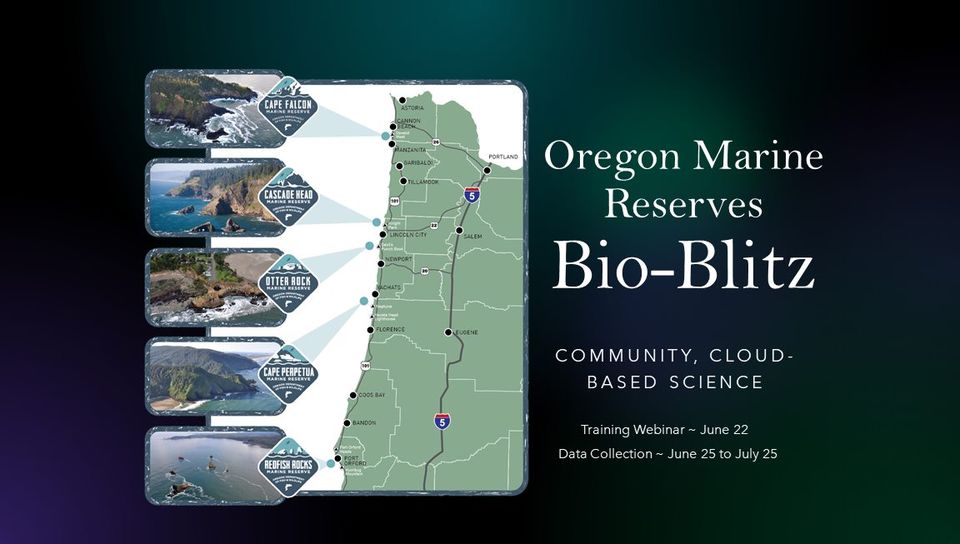 How to participate?
Get PRIMED ~ Join us for a Bio-Blitz Kick off and Orientation Webinar: June 22, 2021 – 6:00-7:30 pm – ZOOM
REGISTRATION REQUIRED
Hosted by the PRIMED Network (Primary Responders in Marine Emergent Disease), the Oregon Coast Aquarium, and presenters from each of the five marine reserves, join us for a virtual training on Bio-Blitzes, the iNaturalist app, and how best to participate up and down the coast.
Pick a Marine Reserve or visit all five. Redfish Rocks, Cape Perpetua, Otter Rock, Cascade Head, and/or Cape Falcon. Visit OregonMarineReserves.com for maps and information.
Download the iNaturalist app. Make some practice observations around your home to see the power of crowd-based, and cloud-based science at your finger tips.
Check the tides, swell conditions, and weather. Be safe out in the tidepools and mindful of social distancing. Tread lightly, and be sure to leave yourself plenty of time to safely enjoy the intertidal areas.
Bio-Blitz! Capture photos of the biodiversity you see with the iNaturalist App. Be sure to add your species to the "Marine Wildlife Health" project to contribute to the PRIMED Network's surveillance of emerging threats to marine species. Detailed instructions will be provided in the orientation webinar.
Our Bio-Blitz event with iNaturalist begins this Friday!
At last year's event, Cape Falcon Marine Reserve had 12 observers make 276 observations!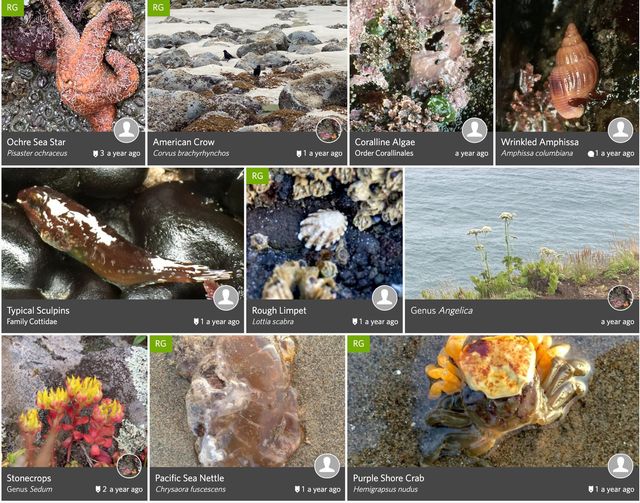 Join us and help us identify all the species in and around Cape Falcon Marine Reserve, or if you're near another of
Oregon Marine Reserves
, give them a hand with identification!
Check out the Cape Perpetua BioBlitz Series on iNaturalist… over 10,000 observations and over 1400 species!!