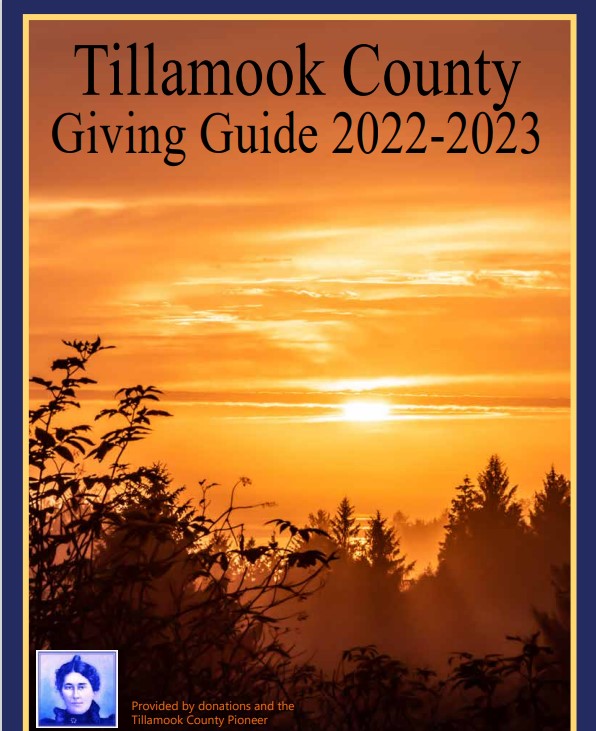 By Dan Haag
Representatives from several environmental and travel organizations gathered at the Surfsand Resort in Cannon Beach Monday, May 21 and Tuesday, May 22 for the Oregon Marine Reserves Summit.
Sponsored by the Nature Conservancy and Travel Oregon, the two day workshop focused on ways to link tourism to Oregon's ocean assets.
Representatives from the five partnering Oregon Marine Reserves were on hand: Cape Falcon, Cascade Head, Otter Rock, Cape Perpetua and Redfish Rocks. Cape Falcon is the northernmost reserve and lies next to Oswald West State Park.
Attendees also included Tillamook Coast, Oregon Coast Visitors Association, Haystack Rock Awareness Program, Manzanita Visitors Center, Surfrider Foundation of Portland, and Oregon Department of Fish and Wildlife.
The workshop kicked off with a guided tour of nearby Haystack Rock and followed with a wide range of speakers on topics covering topics centering on responsible tourism and creating local partnerships.
"It was really great to see all of these professionals together discussing both the value marine reserves play in tourism and also what strategies can be employed to minimize impacts to these special areas," said Chrissy Smith, Outreach Coordinator for Cape Falcon Marine Reserve.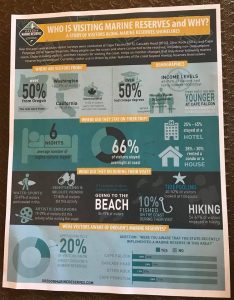 Guest speakers shared their strategies for engaging local partners while balancing the need to care for natural areas.
"We've found it important to involve our fishing community in educational and outreach efforts," said Jill Talladay, Executive Director for CARE for the Cape & Islands in Yarmouth Port, Mass. Talladay shared examples of how her organization tells the story of ocean pollution, including providing sidewalk "Butt-lers" for cigarette disposal in beach areas.
Many of the guests were excited to see the proactive steps taken by Oregon's coastal organizations, like Cape Falcon Marine Reserve.
"California has come a long way but I am blown away by how far ahead Oregon is in these efforts," said Rikki Eriksen, Director of Marine Protected Areas Program for the California Marine Sanctuary Foundation.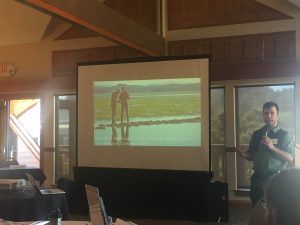 Workshop topics also included how best to make Oregon's Marine Reserves inclusive for all Oregonians, identifying barriers to integrating marines reserves to tourism, aligning tourism with conservation. A new generation of travelers are paying closer attention to what experiences they spend their money on.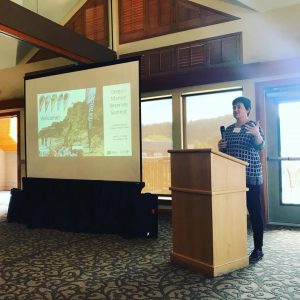 "66 percent of travelers are willing to pay more for sustainable brands," said Samantha Bray, Managing Director for the Center for Responsible Travel in Washington, DC. "Businesses and marine reserves both rely on a healthy environment to thrive."
Identifying and developing a single message for the many conservation and tourism based organizations in the state emerged as a key element.
"I wanted to show support for the effort of coordinating messaging," said Nan Devlin, Director of Visit Tillamook Coast. "We tend to work in silos and it's great to see what others are doing."
The summit closed with the chance for attendees to describe a set of actions to advance integration of Oregon's ocean assets with its tourism industry.
"Ocean conservation activities and designations, including marine reserves, protect and enhances our visitors' experiences," said Nadia Gardner, Volunteer Chair of Friends of Cape Falcon Marine Reserve. "People visit the coast because of its natural beauty and health."