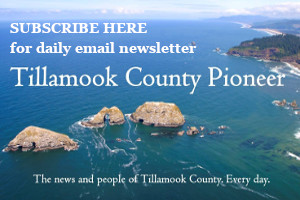 The Vietnam Veterans of America Umpqua Valley Chapter 805 is bringing the Oregon Memorial Traveling Wall to Tillamook, Oregon on May 26th and 27th. This wall is a tribute to 957 Oregon veterans who lost their lives while serving their country, including 708 during the Vietnam War and others in later military actions.
The Oregon Memorial Traveling Wall is modeled after the Vietnam Veteran Memorial in Washington, D.C., with the names of the fallen inscribed upon it. It is a powerful reminder of the sacrifices made by these courageous individuals in service to their country, and serves as a way to honor and remember those who have given the ultimate sacrifice.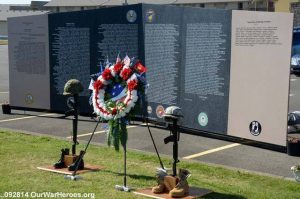 The wall will enter Tillamook from the south with an honorary police escort at around 9am on May 26th. The Tillamook Revitalization Association is sponsoring the event, which will take place at the 2nd Street Plaza from 10am-6pm on both days, coinciding with Memorial Day Weekend. Visitors can come and pay their respects during a time when we honor and remember all those who have served their country.
This is not just an opportunity to honor the fallen, but also a chance to show support and gratitude for those who have served and continue to serve. The Oregon Memorial Traveling Wall stands as a reminder of the bravery and selflessness displayed by those in uniform.