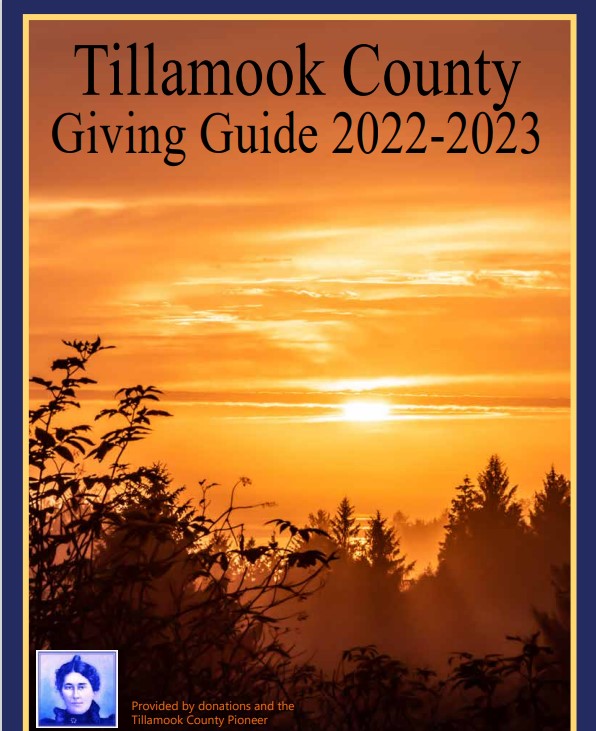 SALEM, Ore. – Oregon National Guard Citizen Soldiers and Airmen have now vaccinated nearly 300,000 people since being activated by Governor Kate Brown on Jan. 8, assisting the Oregon Health Authority (OHA) and regional medical partners distribute the COVID-19 vaccine.
In addition to military medical vaccination support, Guardsmen have been trained to assist 211 Information, a local community information call center that helps connect people with health and social service organizations. Since being call-up on Feb. 5, the Guardsmen have now handled approximately 80,000 phone calls, providing information about testing, vaccinations, appointments and other community resources stressed by the lingering pandemic.
On April 19, President Joe Biden announced, "As of today, everyone is eligible to get the vaccine. We have enough of it, you need to be protected."
With a waiting line outside the Oregon Convention Center doors to receive the vaccine on April 19, the latest CDC reports confirm that 2,549,201 total doses had been administered in Oregon with 1,600,343 total people vaccinated, and of those, 1,033,175 have completed their series. The number of vaccinated Oregonians continues to rise on a daily basis, as more doses have become available.
The 7-day average for new infections in the State of Oregon is currently on the rise at 650 new cases per day and in total, has claimed the lives of more than 2,450 Oregonians since the initial outbreak in mid-March of 2020. Having the military members support the vaccine efforts will help increase distribution of the vaccine to everyone who now wants to receive the vaccine.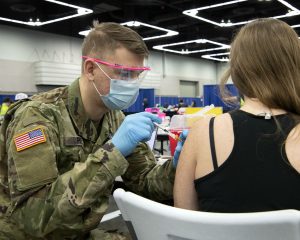 In addition to the Oregon Guardsmen working at the largest mass vaccination site located at the Portland Convention Center, 16 members of the U.S. Coast Guard Sector Columbia River are currently helping provide administrative support.
Since March of 2020, Oregon National Guardsmen have been activated to support the state's COVID-19 Pandemic response, distributing Personal Protective Equipment (PPE) throughout the state, establishing contingency hospitals areas, assisted with the largest wildfire season on record last summer, and helped protect lives and property during civil disturbances.