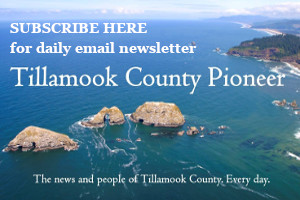 SALEM, Ore. – Oregon Parks and Recreation Department (OPRD) is seeking public comment on the proposed designation of a segment of the Nehalem River as a State Scenic Waterway. The comment period is open through Sept. 22.
Members of the public have three ways to submit comments:
—In-person: OPRD will hold a public meeting Sept. 6th, 5:30 p.m. – 7 p.m. at Astoria City Hall, 1095 Duane St., Astoria.
—Email: Submit comments to OPRD.Publiccomment@oregon.gov.
—Mail: Submit comments to OPRD Scenic Waterways Program, Attn. Jan Hunt, 725 Summer St. NE, Suite C, Salem OR 97301.
The public meeting will feature an opportunity for the public to learn about the scenic waterway program and a review of the draft management plan for the proposed segment of the Nehalem River.


A 17.5 mile segment of the Nehalem River is being considered for designation as a State Scenic Waterway. The proposed segment begins at Henry Rierson Spruce Run campground, and ends at the confluence of Cook Creek, near Cougar Valley State Park. A map of the proposed segment can be viewed online: www.oregon.gov/oprd/NATRES/scenicwaterways/Documents/NehalemProposed_Sept2017.pdf
OPRD will incorporate all public comments into a report for review. If the river segment is designated, OPRD will host additional meetings to gather public comments before finalizing a management plan and initiating rulemaking.
The draft management plan, meeting materials and other information are available here.
For additional information contact Jan Hunt at 503-986-0705 or jan.l.hunt@oregon.gov. Individuals that require special accommodations to attend the meeting must contact Jan Hunt at least three days in advance.