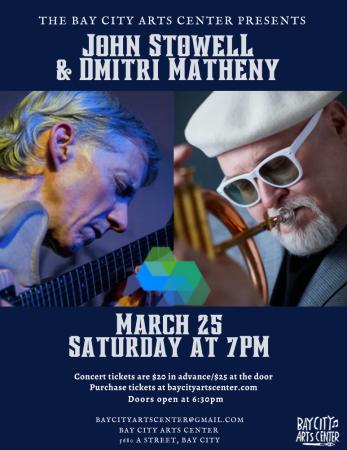 With yesterday, December 4th count of 30 deaths, Oregon has surpassed 1,000 total coronavirus deaths since the start of the pandemic with a total of 1,003 lives lost. The state has also recorded the highest case count in a single day with 2,176 new confirmed and presumptive cases bringing the state total to 81,437.
At today's news conference OHA Director Patrick Allen said, "Our hearts go out to the loved ones of each of these individuals. Every death represents an empty seat at a holiday dinner, a warm hug that is missed, a winter morning walk that cannot happen. We mourn every one of them."
Oregon's first shipment of vaccines are expected to arrive soon, but it will be several months before it is available to the general public. Until then, it's important to continue to minimize close contact with others, keep gatherings small, wear a face covering and wash hands frequently.
Taking care during difficult times
Winter can be difficult even in the best of times, but this year people in Oregon might find the season even more troubling. Being gentle with yourself and adjusting your expectations can help during times of stress and anxiety. Setting small actionable steps can be helpful when coping with stress and anxiety.
Here are some ideas:
Make a list of the top three things that you want to get done each day.
Find time to practice deep breathing.
Make a list of things that you feel grateful for.
Decide to do something physical. Even a short walk around the block or doing some stretches can be helpful.
Help others while you help yourself: check in with friends and neighbors to offer support, especially to those who might be struggling more during this time.
Substance Abuse and Mental Health Services Administration (SAMHSA) has more information on Coping with Stress during Infectious Disease Outbreaks.
It's okay to ask for help. COVID-19 has changed our lives, and it can feel difficult for anyone. There's support for you and the people you love. Local mental and emotional health resources for support can be found at Safe + Strong or you can call the Safe + Strong Helpline at 1-800-923-HELP (4357). The line offers free, 24-7 emotional support and resource referral to anyone who needs it – not only those experiencing a mental health crisis. (800-923-HELP).
Going to a tree farm this weekend? Here's what to expect
Visiting a tree farm is a holiday tradition for many. Tree farms are still open, but they may operate differently. If you plan on going this year, here's what you need to know:
Wear a face covering. They will be required.
Be ready to wait in line. Occupancy may be limited.
Physical distancing will be required.
Pay attention to the signs. There may be one-way traffic markings or other directions.
Dress for the weather. It's cold out there.
Bring your own hand sanitizer in case it's not provided.
Guidance for faith institutions, funeral homes, mortuaries and cemeteries
Oregon faith Institutions, funeral homes, mortuaries and cemeteries have new guidance for the number of people allowed to attend in-person gatherings.
Gathering size is based on the county risk level and the guidance also suggests the following methods of worshipping together:
Live-streaming performances to attendees to limit the size of in-person gatherings. When singing or playing instruments, consider moving the performance outdoors.
When playing brass and wind instruments, consider moving the performance outdoors and covering the instruments to keep droplets from spreading when using the instrument.
Consider using amplifiers or other sound enhancing equipment to reduce the need to yell or increase the volume of the performers' voices.
Consider increasing physical distancing greater than six (6) feet apart between individuals outdoors.
More information is available on Sector Guidance – Faith Institutions, Funeral Homes, Mortuaries and Cemeteries.
COVID-19 latest projections
Today, Oregon Health Authority released its latest modeling, which shows a projected increase in COVID-19 cases even though more Oregonians are staying home and physically distancing.
The model shows each person with COVID-19 is infecting an average of 1.25 people, as of Nov. 19, one day after the statewide freeze was enacted.
The current level of transmission could generate "exponential" growth, resulting in approximately 2,000 new daily cases and 75 additional daily hospitalizations by Dec. 24.
If the spread of COVID-19 reached the levels from mid-October, new daily cases could reach 2,700 and patients needing hospitalization would increase to 110 per day.
The model does consider the time period during 

Thanksgiving

.
The model also shows that Oregonians are practicing physical distancing at the highest levels since the beginning of the summer and that a majority of Oregonians are wearing face coverings when outside, or indoors where six feet of distance cannot be maintained.