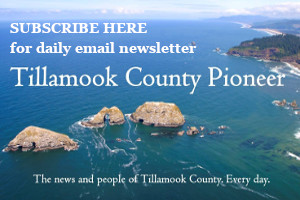 In recognition of National Suicide Prevention Month Oregon Health Authority (OHA) and local partners are continuing efforts to increase awareness of ways everyone can help prevent suicide.
In 2020, Oregon had the 13th highest rate of suicide in the United States, with a total of 833 deaths. Oregon's suicide rate has stayed well above national rates since 2000. Suicide is also the second leading cause of death among youth aged 5-24.
"Suicide remains a persistent and yet largely preventable cause of death in Oregon," said Debra Darmata, adult suicide prevention coordinator at OHA. "Every death by suicide in Oregon carries a substantial and long-lasting ripple effect into our communities. We know that suicide prevention is everyone's business."
Oregon is brimming with advocates and champions for suicide prevention, including the Oregon Alliance to Prevent Suicide. Many organizations also have ongoing social media and awareness campaigns to join.
What can you do to help?
Research shows people who are having thoughts of suicide feel relief when someone asks after them in a caring way. Acknowledging and talking about suicide may reduce rather than increase thoughts of suicide. We all have a part to play in reducing stigma and ensuring people have hope, feel safe asking for help, and can get access to community-based support. You can also:
Some businesses are also using September to raise awareness. Bella Organic Farm on Sauvie Island in Portland, Ore., is using their seven-acre corn maze to promote 988, the number for the new national Suicide & Crisis Lifeline.
"We wanted to be able to spark conversation and to try to destigmatize the idea that you can't talk about your mental health and how you are feeling," said Sofia Kondilis-Hashem, marketing director at Bella Organic Farm, who helps design each year's maze. "We really wanted to do something that inspires hope in people. No matter who it is, you can always reach out to somebody."
If you or someone you know is experiencing a mental or behavioral health crisis, free help is immediately available.
988 Suicide and Crisis Lifeline
The 988 Suicide and Crisis Lifeline is available 24 hours per day, 7 days per week, via phone, text and online chat, offering people compassionate care and support from trained crisis counselors for individuals, families or their loved ones. One does not have to be suicidal to call 988 but can reach out when experiencing any behavioral health crisis. 988 call services are available in English and Spanish, along with interpretation services in more than 150 languages. Texting 988 and online chat are currently available only in English. Veterans and military service members can call 988 and press "1" to connect with the Veterans Crisis Line.
Here are local resources: